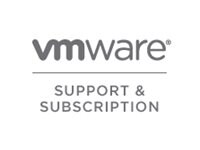 Know your gear
With VMware Workstation's volume software licensing program, commercial and educational institutions can make the most of their software budgets by buying in quantities that will allow every professional within the organization to benefit from VMware Workstation.

The program is perfect for organization purchasing as few as 10 copies of VMware Workstation to organizations purchasing over 1,000 copies. Features of the program include a single license key for all users, high volume discounts, and optional Gold support.

VMware Workstation helps businesses automate and streamline tasks to save time and improve productivity: run applications in Linux, Windows, and more at the same time on the same PC with no rebooting; evaluate and test new operating systems, applications and patches in an isolated environment; demonstrate complex software applications on a single laptop in a repeatable, reliable manner; facilitate fast, efficient testing of applications across a large number of use cases and configurations; rich integration with Visual Studio, Eclipse, and the SpringSource Tool Suite make it incredibly easy to debug applications on multiple platforms; create virtual machines for use in all your classes to make it easy to roll back to a trusted state when students overwrite needed files.
Software Details
Technical support
emergency phone consulting
12x5
for VMware Workstation
3 years
response time: 4 business hours
View Tech Specs