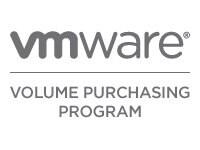 Software Details
1 production processor
level 4 (1750+)
Win
UNIX
View Tech Specs
Know your gear
vFabric tc Server is a lightweight server paired with the operational management, advanced diagnostics, and mission-critical support capabilities businesses need. Designed to be a drop in replacement for Tomcat 6, vFabric tc Server ensures a seamless upgrade path for existing applications already certified for Tomcat.

Secure, remote application management via web and command-line. Simple server provisioning and configuration of application parameters for caching, JSP behavior, serving of static content, etc.

Advanced error reporting via automatic and on-demand thread and heap logging, thread lock detection and alerting. Includes thread to URL request mapping for faster problem diagnosis

Enterprise-class 24x7 production and developer support from the Tomcat experts with certified software updates, and patches.
Availability:
Discontinued