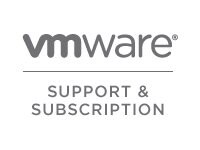 Software Details
Term License (1 year) + 1 Year VMware Basic Support & Subscription Service
volume
Linux
Mac
HP-UX
NetBSD
OpenBSD
1 machine
Tier 1 (1-200)
Win
AIX
Solaris
FreeBSD
View Tech Specs
Know your gear
Manage Java and web applications in the datacenter or the cloud.

VMware vFabric Hyperic monitors the health and well-being of operating systems, VMs, app servers, databases and provides a single-pane view of performance and availability on all popular platforms including OS X, Unix, Linux, Windows, Solaris, AIX, HPUX, VMware, Google AppEngine and Amazon Web Services.

Fast to deploy, easy to manage: fully functional monitoring solution up and running within minutes of installation.

Built for Web Operations: built from the ground up to make custom, web-based applications more manageable for the web operations team.

Makes virtualization easier: make deployments more flexible and cost effective by managing applications that span virtualized and non-virtualized servers.

Reaches the cloud: apply the same monitoring and management rules from the data center to resources in the cloud.
Availability:
Discontinued