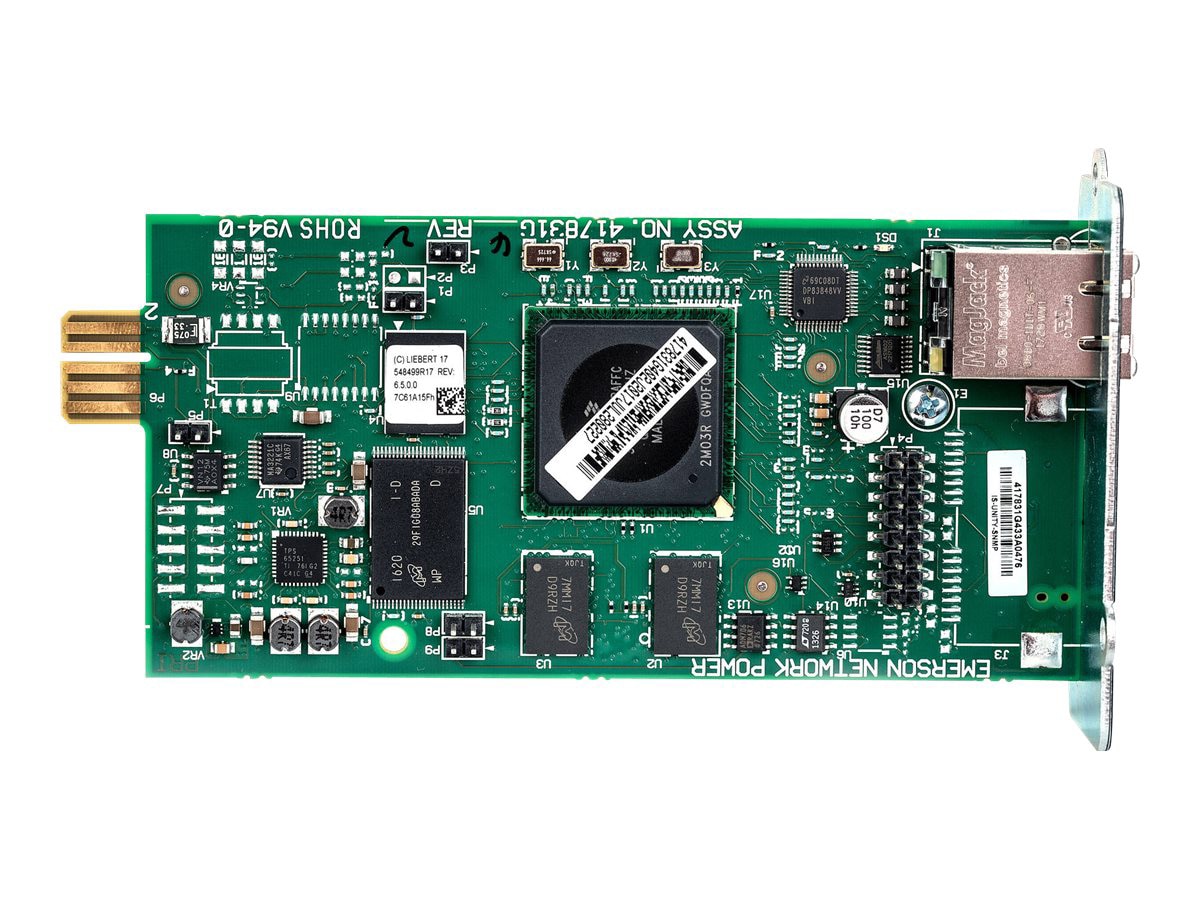 Quick tech specs
It enables Vertiv software tools and services such as Trellis Enterprise
LIFE Services and Liebert Nform
It sends alarm notifications via email and text messaging
Trellis Power Insight
The network card allows remote firmware updates via a web browser
It supports third-party protocols for building and network management applications for status and alarms (SNMP only) -
View All
Know your gear
The Vertiv Liebert IntelliSlot Unity-SNMP Network Card (IS-UNITY-SNMP) provides web access to Vertiv power and cooling equipment. This card supports third-party protocol (SNMP) for interfacing with building management or data center management system applications. This card employs Ethernet network to monitor and manage a wide range of operating parameters, alarms and notifications. It allows communication among Vertiv software such as Trellis, LIFE Services and Liebert Nform.

Real-Time Monitoring
Have a quick, real-time view of parametric data and system statuses. The network card also supports environmental monitoring via Liebert SN Sensors so you can be well informed of temperature, humidity, leak detection, doors and contact closure. This can help resolve issues fast.

Keep It Secure
The Vertiv Liebert IntelliSlot Unity-SNMP Network Card keeps data secure. Basic security is provided via HTTPS web connectivity and SNMP v3.

Prompt Notification
It delivers immediate alarm notifications via email and text messaging.

Time-Saving Updates
Save time configuring and updating firmware on managed devices.