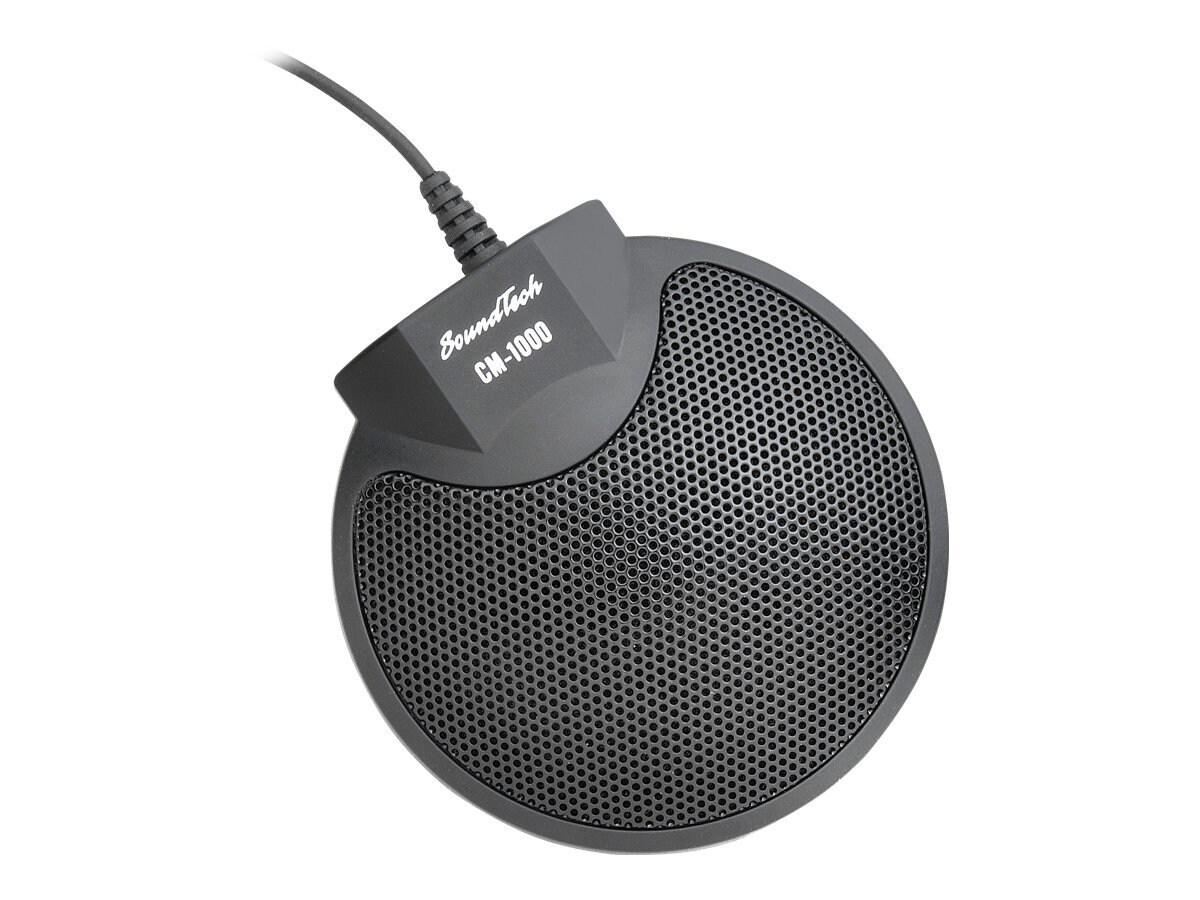 Know your gear
The CM-1000 pocket-sized omni-directional microphone is the perfect answer to flawless transfer of sound for the recording of meetings, conferences, depositions, lectures and more! It's truly an essential ingredient to your next significant business meeting.

The CM-1000, a common sense solution for recording to your computer or portable recorder. Smaller than the palm of your hand, this slim and compact microphone gives you a 360 degree pickup for maximum coverage and pristine sound delivery. And, while it only weighs 2.5 ounces, the sturdy CM-1000 holds its ground with a non-skid, rubber surface.

The CM-1000 is engineered to provide unparalleled sound delivery. And, connections couldn't be any easier... plus, sound transfer couldn't be any better! Simply plug the 3.5 mm stereo plug from the CM-1000 into the back of your computer or portable recorder. For larger meetings the CM-1000's daisy chain capability allows for maximum coverage from one end of the table to the other. Nothing could be more simple!