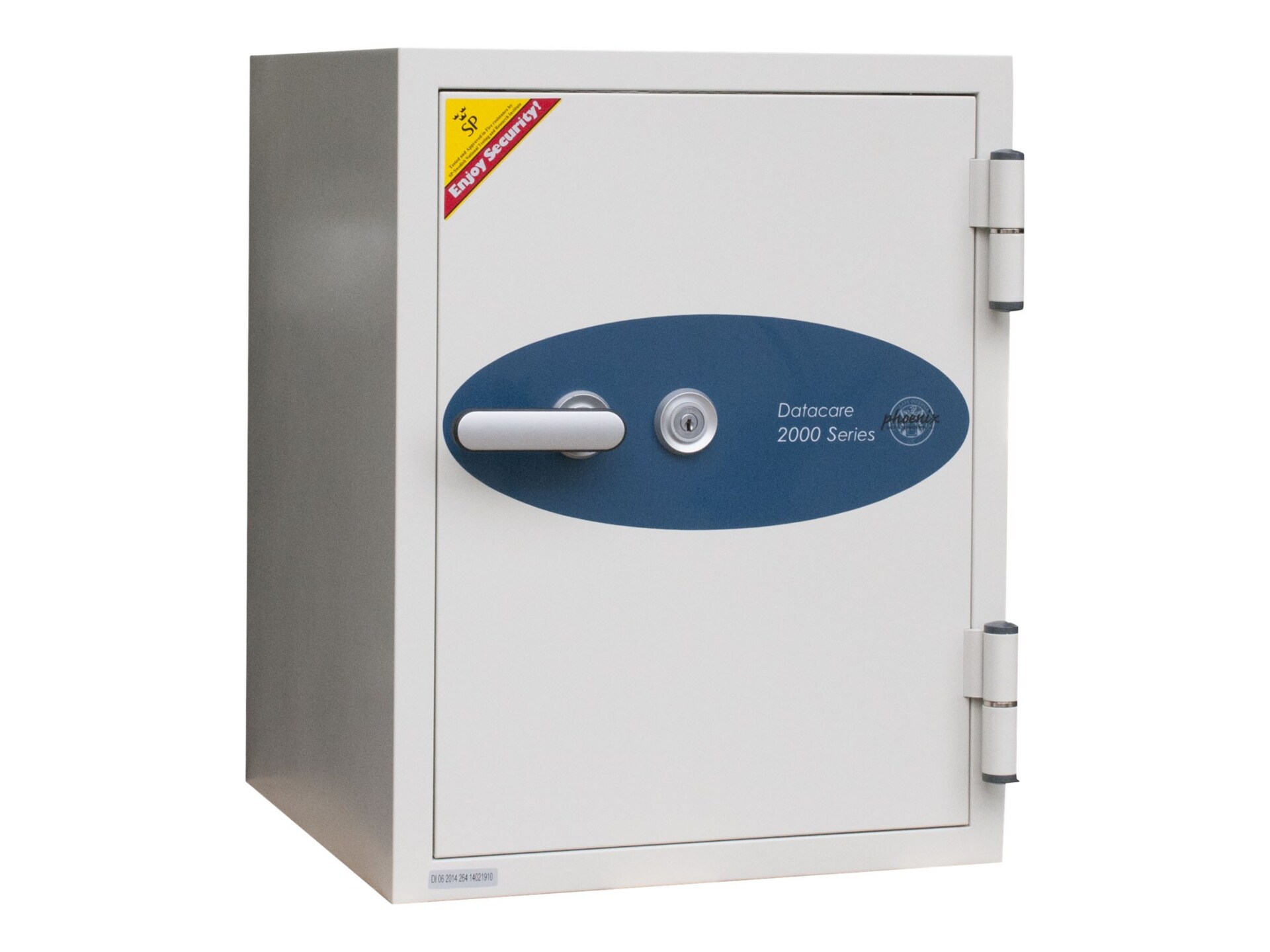 Know your gear
Capacity: 107 tape(s)

Contents: Safe, documentation

External : 27"H x 18¾"W x 18¾"D

Internal : 15"H x 9¼"W x 7¼"D

Cubic Feet: .58

Weight : 238 lbs.

Capacity : 99 CDs in jewel cases, or 107 8MM Cartridges, or 246 4MM Cartridges, or 35 DLT Tapes.

Datacare 2002 insulated data safe is designed to elegantly blend with any environment while providing superior fire protection for key records and documents.

Provides up to 2 hours fire protection for computer media to the Swedish NT FIRE 017-120 Diskette Standard (Class 125 - 2 hour equivilent). Includes key lock for privacy.

Datacare 2002 safe, probably the best insurance obtainable.