Something went wrong. Please try again.
Sign up for an in-stock notification before you go!
Backordered Item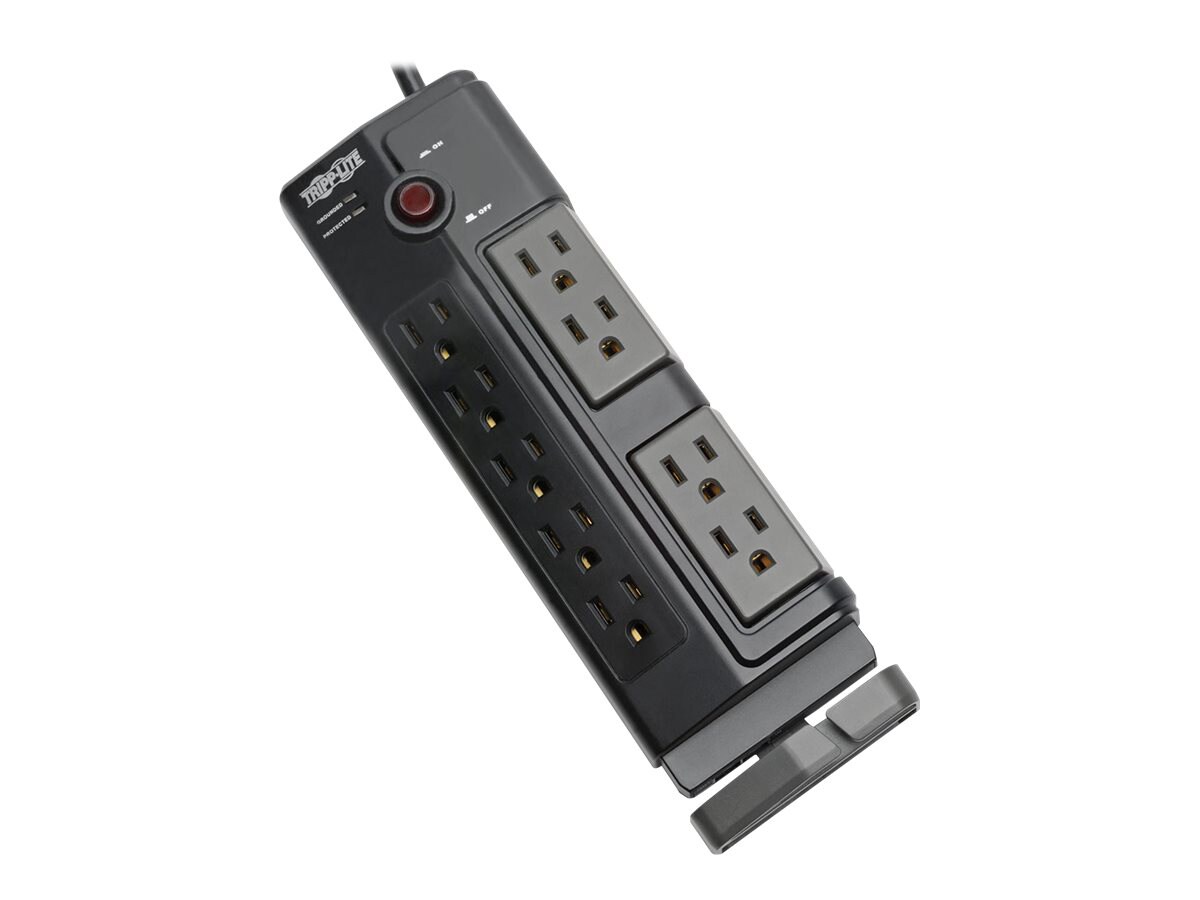 Tripp Lite 9-Outlet Surge Protector Power Strip with 4 Rotating Outlets, 6 ft. Cord, 2160 Joules, Tel/DSL/Fax
Please enter a valid email address
We'll send a notification when this item is back in stock.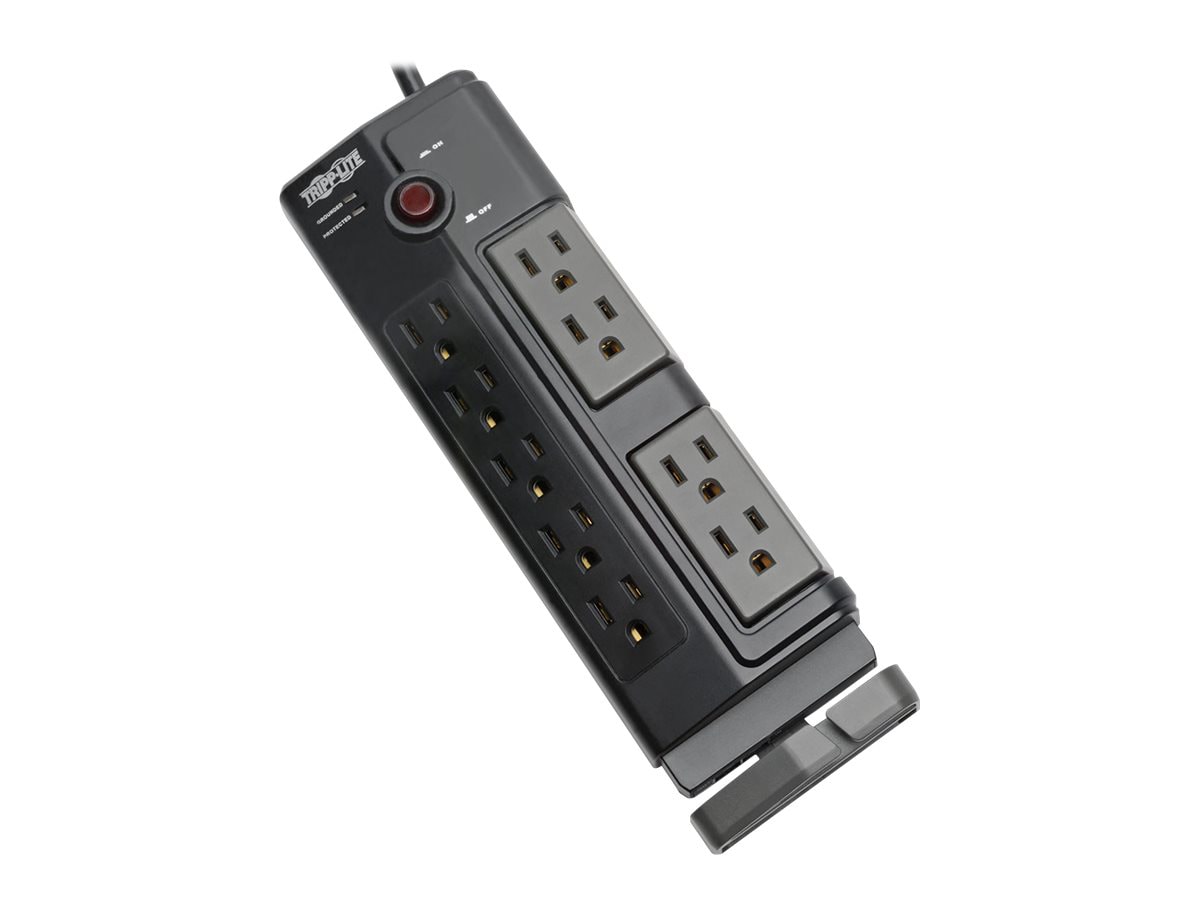 Quick tech specs
Surge protector w/ rotating outlets safeguards your home/office electronics against dangerous surges spikes/line noise
RJ11 jacks protect phone/fax/modem equipment from surges and spikes
2160-joule rating
rotating outlet surge/swivel outlet surge protector
9 NEMA 5-15R outlets (4 rotating); 6ft AC power cord w/NEMA 5-15P plug
Diagnostic LEDs confirm grounding and protection status
Automatic shutoff protects against overloads
Tripp Lite is now a part of Eaton/$150k Insurance
View All
Know your gear
Perfect for your home or office workstation, the TLP906RTEL Protect It! 9-Outlet Rotating-Outlet Surge Protector features a surge protection rating of 2160 joules to defend your sensitive electronic components against even the strongest surges and spikes.

Because residential power outlets have three wires - hot line (H), neutral (N) and ground (G) - the TLP906RTEL protects all three, covering the two protection modes: full normal mode (H-N) and common mode (N-G/H-G). It also filters out electromagnetic interference (EMI) and radio frequency interference (RFI) that can disrupt your electronics and inflict hardware damage or data loss.

Your devices plug into nine NEMA 5-15R outlets, four of which rotate 90 degrees on two bars of two outlets each to allow greater flexibility in placing connected devices or accepting bulky transformers without blocking adjacent outlets. RJ11 jacks allow connection of telephone/fax/modem equipment, which is also protected from surges.

A lighted power button with integrated 15A circuit breaker protects all outlets and automatically shuts down connected equipment in case of overload. Diagnostic LEDs confirm your wall outlet is properly grounded and your connected equipment is protected.

The six-foot AC power cord with NEMA 5-15P plug allows the TLP906RTEL to reach distant outlets. A cable manager on one end of the black plastic housing holds loose power cords in place to relieve clutter.