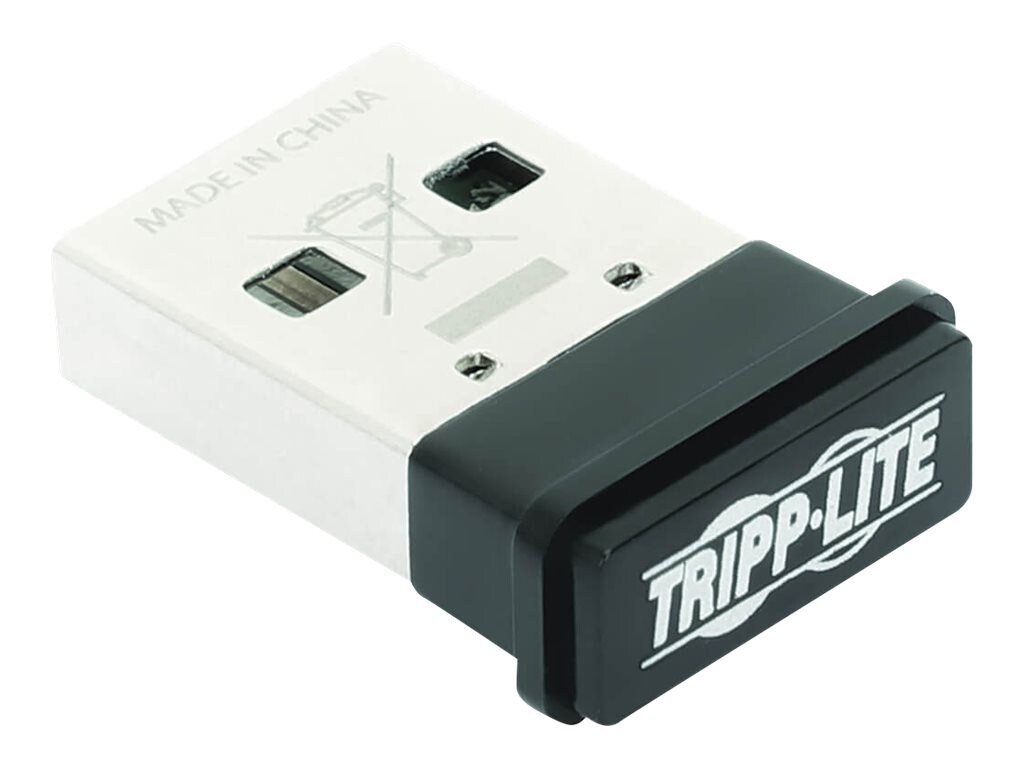 Quick tech specs
Bluetooth adapter connects Bluetooth 5.0 wireless keyboards/mice/headsets/- printers/smartphones/tabl- ets to a computer's USB-A port
Supports data transfer speeds up to 3Mbps to a wireless range up to 165ft
Backward compatible w/ previous Bluetooth versions
Tripp Lite is now part of Eaton
Adds fast/reliable Bluetooth 5.0 LE+EDR Class 2 accessibility to a computer
Connects up to 7 devices simultaneously
Built-in security keeps pairing/encryption/authe- ntication info confidential
View All
Know your gear
Add Bluetooth 5.0 Wireless Capability to Your Computer or Laptop

This low-profile Bluetooth 5.0 (Class 2) USB adapter connects to your PC or laptop's USB-A port to provide instant Bluetooth wireless capability. Compliant with Bluetooth 5.0 LE+EDR Class 2 standards, the U261-001-BT5 is ideal for wireless communication between your computer and up to seven Bluetooth 5.0 devices at the same time, including smartphones, tablets, keyboards, mice, headsets and printers.

Broadcasts a Wireless Signal up to 165 ft.

The USB adapter has a wireless range up to 165 feet (50 meters) and supports data transfer speeds up to 3 Mbps. Built-in security measures ensure your pairing, encryption and authentication information remains private.

Convenient Low-Profile Design Keeps You Connected as Long as You Like

This Bluetooth adapter protrudes less than 3/16 of an inch (about five millimeters) from the USB port, so it can remain connected while your laptop is inside a sleeve, briefcase or backpack. It's backward compatible with previous Bluetooth versions, so you can use the adapter to connect older devices.