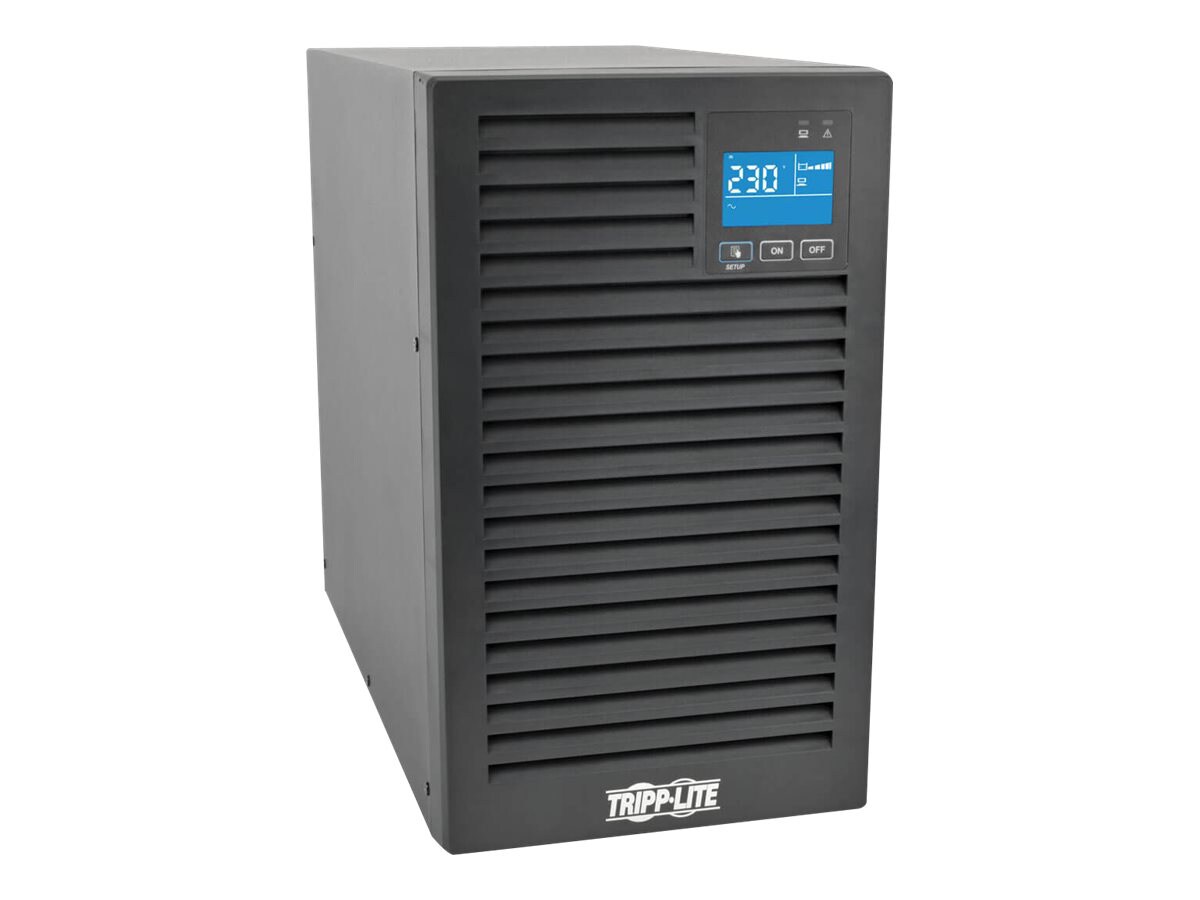 Quick tech specs
Battery backup protects connected equipment against damage/downtime and data loss due to blackouts/brownouts/powe- r surges and line noise
High 0.9 power factor offers 2000VA/1800W output capacity
Set of 3 C13/C14 jumpers included
Supports half load for 12 min. and full load for 4.7 min.
+/-2% voltage regulation in online double-conversion mode
7 C13 outlets; C14 input connection
425-joule surge suppression rating
Zero transfer time suitable for advanced network applications
View All
Know your gear
The SUINT2000XLCD SmartOnline 230 V 2 kVA 1800 W On-Line Double-Conversion UPS provides battery backup and AC power protection against blackouts, brownouts, power surges and line noise that can damage electronics or destroy data. It converts AC input to DC power, and then converts DC to fully regulated sine wave AC output with +/-2% voltage regulation in online, double-conversion mode.

Featuring seven C13 outlets, the SUINT2000XLCD has an internal battery that provides 12 minutes of support at half load (900 W) and 4.7 minutes at full load (1800 W). Adding external battery packs, provides extended runtime. Operating in optional economy mode reduces heat output and cooling requirements and consumes less electricity.