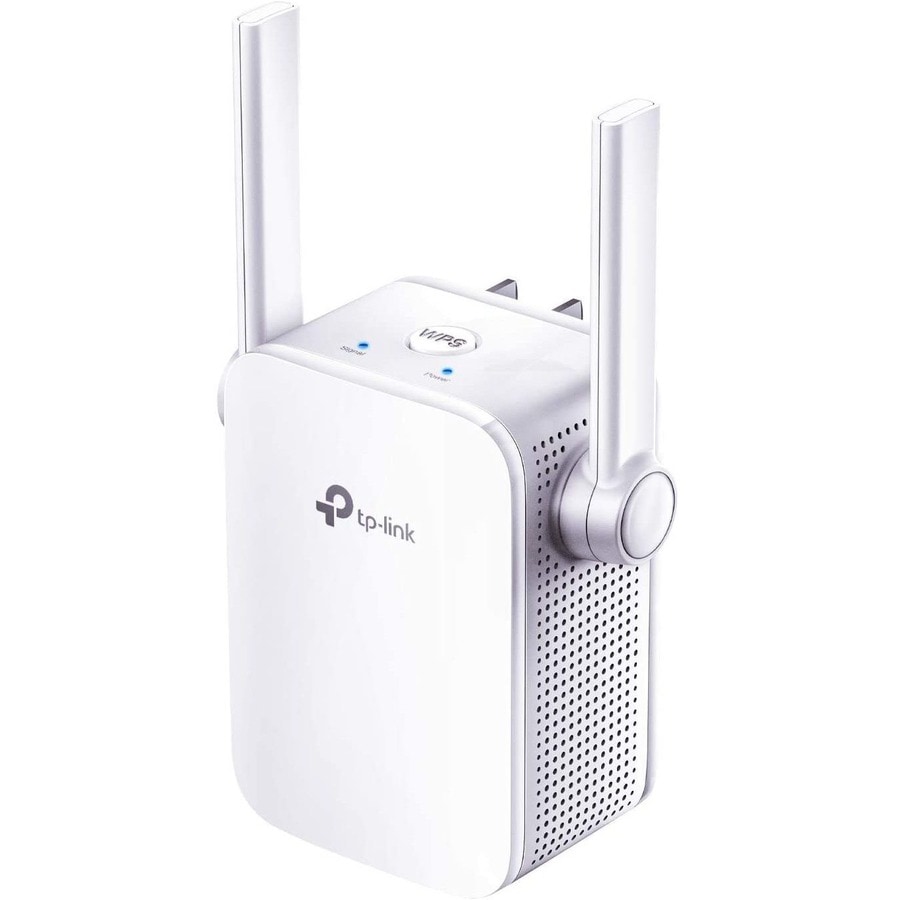 Quick tech specs
Extend WiFi Coverage
compatible with any WiFi Router
Access Point.
RE105 also supports AP mode which creates a new Wi-Fi Access point for home.
Experience wired speed and reliability anywhere in your home by connecting your favorite device to the fast ethernet port.
Two external antennas with MIMO technology for
Boost Internet WiFi coverage with 2 external antennas for more reliable Wi-Fi
Gateway
More than a WiFi Repeater
Fast Ethernet Port
Better Range with External Antennas
View All
Know your gear
Despite its compact size, it may be hard to ignore the TP-Link RE105 due to the truly impressive way that it projects Wi-Fi access into the areas of your home that your standard router simply cannot reach. The RE105 supports wireless speeds of up to 300 Mb/s and keeps all of your favorite devices running as fast as possible.
The two external antennas with MIMO technology help set the RE105 apart from the rest. MIMO technology enhances your network by dramatically increasing wireless speeds and the two external antennas ensure that a stable wireless signal reaches you where you need it most.
The RE105 works as a repeater to save you from the poor signal by expanding your router's network coverage to the primary 'dead zones'. When RE105 works in AP Mode, it turns the Ethernet port into your personal Wi-Fi hotspot to create a new network.