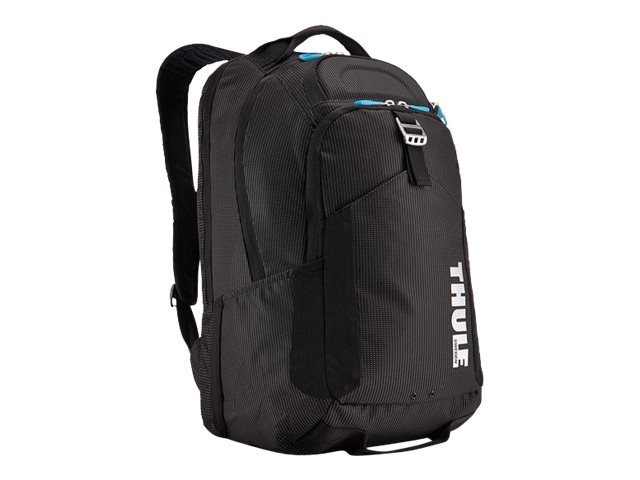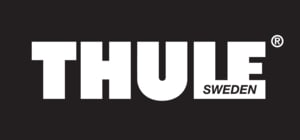 Thule Crossover TCBP-417 notebook carrying backpack
Mfg.Part: 3201991 | CDW Part: 5002418 | UNSPSC: 53121603

Thule Crossover TCBP-417 notebook carrying backpack
Product Details
Main Features
417
Notebook carrying backpack
15"
black
Durable backpack with dedicated electronics protection, roomy compartments, and organization.
Thule Crossover TCBP-417 notebook carrying backpack is rated5.00 out of5 by3.
Rated 5 out of 5
by
ster
from
Great backpack with big issues
I'm a full time employee, full time student and I work on film sets on the side. I require a lot out of a bag. Having said that, I like this backpack. I really do. I've heard great things about Thule's quality, and it is a well-deserved reputation. This Crossover is made of tough material that I'd take on my toughest adventures. But the pack is poorly executed and the capacity is seemingly nowhere near 32 liters. I originally had an Ogio Renegade RSS as a daily driver -- a good pack for technology, but not very tough -- that I was upgrading from because it only held 27 liters and when I joined a major film set, I needed room for work, school and film essentials in one bag and the RSS would hold everything but some of my film stuff. Unfortunately, when I got this 32 liter Thule bag, it wouldn't even hold my work and school gear without filling up to its max. I don't know if there is variance with how capacity is calculated by manufacturer, but my Ogio can hold 25% more than this bag can despite being a smaller bag. And at even a modest capacity, the front accessory pocket becomes unusable and incompliant due to the contents of the main pocket pushing on it -- something the Ogio never did even when stuffed. Overall, the style, build quality and choice of material is good, but the overall execution is flawed and the capacity claims are misleading. Still, I was impressed enough by this pack to return it and get a Subterra 34L. Having said all of this, if you arent going to be relying on using all 32L of space in this thing, this will likely be a good buy for you. But if you're in the 95th percentile of extreme backpack users needing something a bit more serious, this is not your bag. It just doesn't cut it.
Date published: 2018-02-12T00:00:00-05:00
Rated 5 out of 5
by
Larry G
from
Great all arounder
I have used this pack daily for about two years. Big enough to use for an overnight trip without using a carry on.
Date published: 2017-01-07T00:00:00-05:00
Rated 5 out of 5
by
Manny the student
from
Amazing product! Absolutely love it!
It is a very snug book bag, and can fit everything well without having materials move around and get damaged (books). This, however, has turned out to be a small problem because it cannot fit pants dress shirt and a blazer inside (book bag will not close). This is a minimal problem, because, when I change clothes and put my entire dress clothes in the book bag the book bag can close but it is difficult as it becomes really bulky and round. Overall I have been really pleased with the sturdy design of the product, it fits two macbook pros and an iPad along with 3 subject notebooks and a book.
Date published: 2016-04-09T00:00:00-04:00
Rated 5 out of 5
by
Thomas G
from
Excellent Quality, Wears Well
An excellent bag constructed from quality materials with clear thought put toward pocket placement and sizing. The major downside of the bag is the "Stuff-it" pocket and the metal buckle on the front, though it feels quality, it tends to come loose. I regularly carry three laptops, their power bricks as well as an assortment of electrical tools with ease. I've carried this bag for 2.5 years daily and it does show some wear in the "smalls" pocket in the front. The exterior remains in excellent condition showing very little wear despite my general mistreatment. Overall, this bag is head and shoulders above every other bag I've owned (including two high-end name-brand bags).
Date published: 2017-04-20T00:00:00-04:00
Rated 5 out of 5
by
Zoey
from
The Best Book Bag I've Ever Owned
I have owned this product and used it for school almost every day for the past 4 years. It has lasted through everything until recently it got a small rip in it. I emailed Thule and they immediately sent me a replacement. They are easy to work with and so friendly. I recommend this product to everyone I know.
Date published: 2017-04-12T00:00:00-04:00