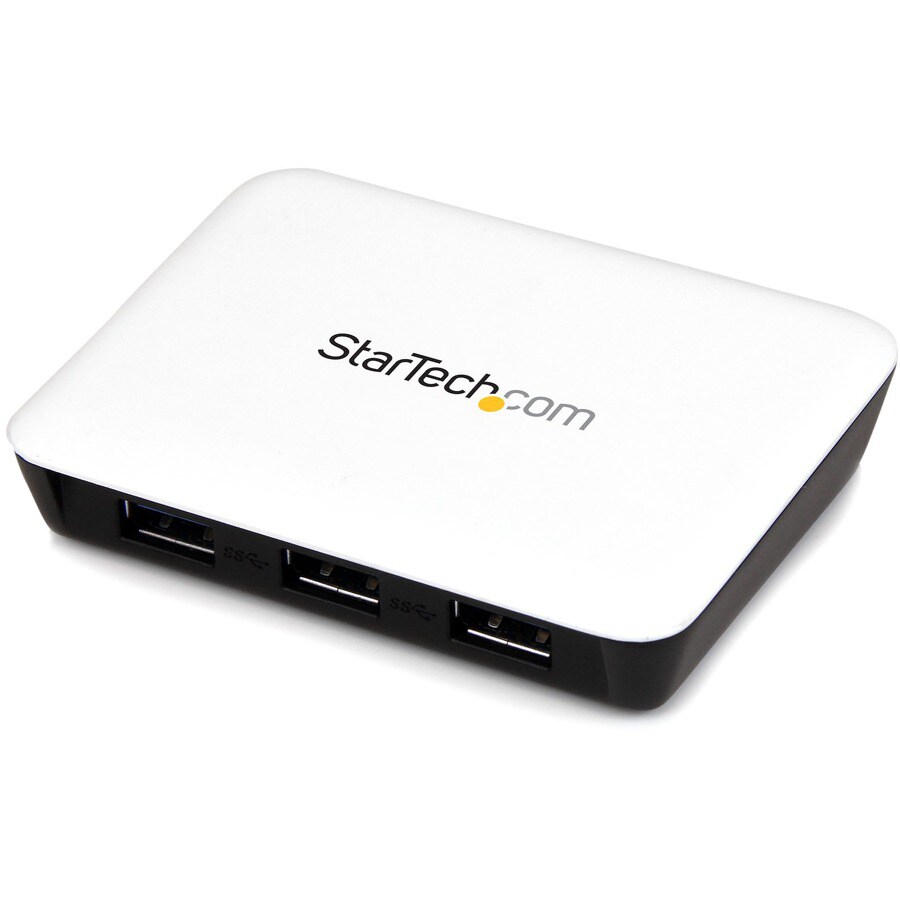 Quick tech specs
Add Gigabit Ethernet connectivity and 3 USB 3.0 Hub ports to a computer through a single SuperSpeed USB 3.0 port
USB 3.0 to Gigabit Ethernet
USB 3 Ethernet Adapter
10/100/1000 Mbps RJ45 Ethernet port
USB 3.0 Network Adapter
USB 3 NIC
USB Hub with Ethernet port
View All
Know your gear
Add Gigabit Ethernet connectivity and 3 USB 3.0 Hub ports to a computer through a single SuperSpeed USB 3.0 port. The ST3300U3S USB 3.0 Gigabit Network Adapter turns a single SuperSpeed USB 3.0 host connection port into an RJ45 Gigabit network port as well as three additional USB 3.0 ports.
Unlike with a USB 2.0-based adapter, this USB 3.0-based NIC lets you connect to your home or office network at full Gigabit bandwidth, with support for 10/100/1000Mbps. Plus, with support for features such as Jumbo Frames, VLAN tagging and Wake on LAN (WOL), this versatile network adapter offers a comprehensive Gigabit network solution.
The adapter features three USB 3.0 connection ports, which not only replaces the host USB 3.0 port required for connecting the Gigabit adapter, but also provides two additional USB 3.0 ports which can be used as a hub for connecting/charging multiple mobile devices (e.g. Apple and Android devices).
Backward compatible with USB 2.0 and USB 1.x standards, the Gigabit Adapter/USB 3.0 hub will still support older USB devices and can also be used with an older system that does not have USB 3.0 ports (network speed limited by USB 1.x/2.0 bus), allowing you to mix and match USB 3.0/2.0/1.x devices. For further portability, the adapters can be used with or without the included external power adapter, eliminating the hassle of having to find an available wall outlet.