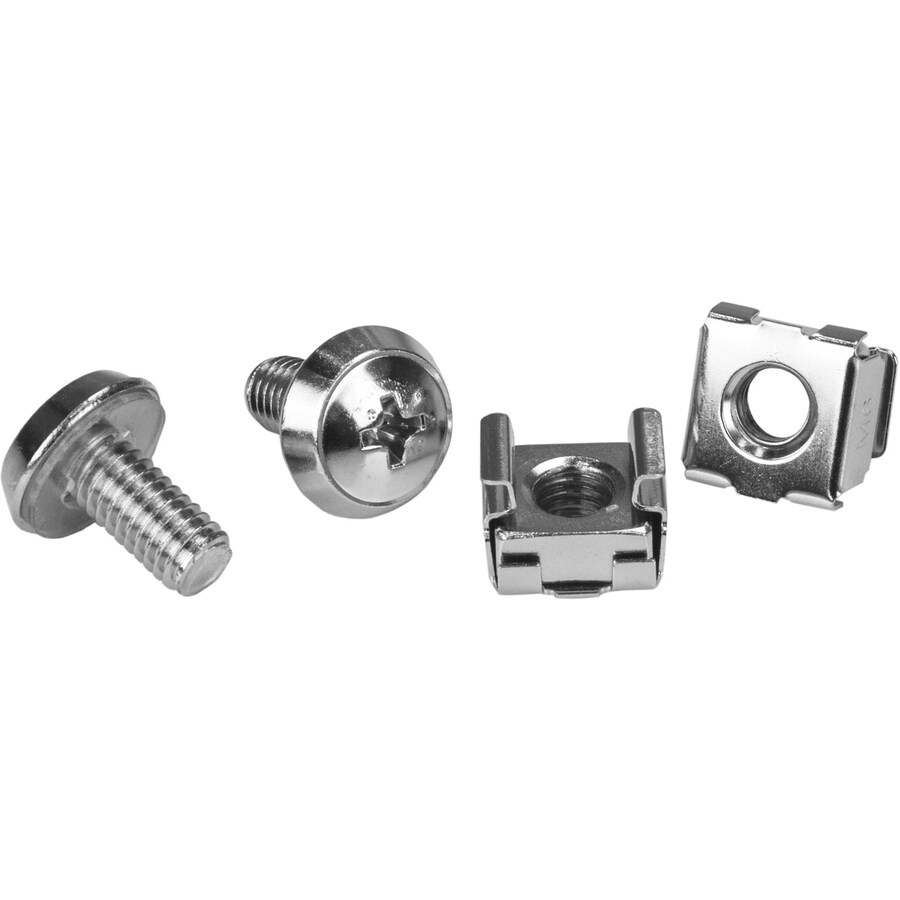 Quick tech specs
Install your rack-mountable hardware securely with these high quality cabinet mounting screws and rack nuts
Server rack nuts/M6 standard screw/M6 nuts/M6 mounting screws/Hard to find screws/M6 Cage nuts and screws/M6 mounting screws/Network rack screws/Rack mount screws/Rack mounting screws/Server rack screws/Screws and nuts/Server rack cage nuts/Rack cage nuts
Nickel-plated finish to prevent rust
Package includes 20 M6 nuts and 20 M6 screws
View All
Know your gear
Mount server, telecom and A/V equipment with these high quality mounting screws and nuts. This 20-pack of M6 rack screws and M6 cage nuts is convenient to have on hand for installing rack-mountable equipment, such as your server, network or audio/video equipment. Each pack includes a cage nut installation tool to ensure a fast and simple installation of each cage nut.

The cabinet mounting screws and cage nuts are also suitable for new server rack and cabinet setups - perfect for those times when you drop or misplace a nut or two. The bulk pack ensures that you have enough available when you need them.

The M6 mounting screws and the M6 nuts come in a nickel-plated finish to prevent rust.