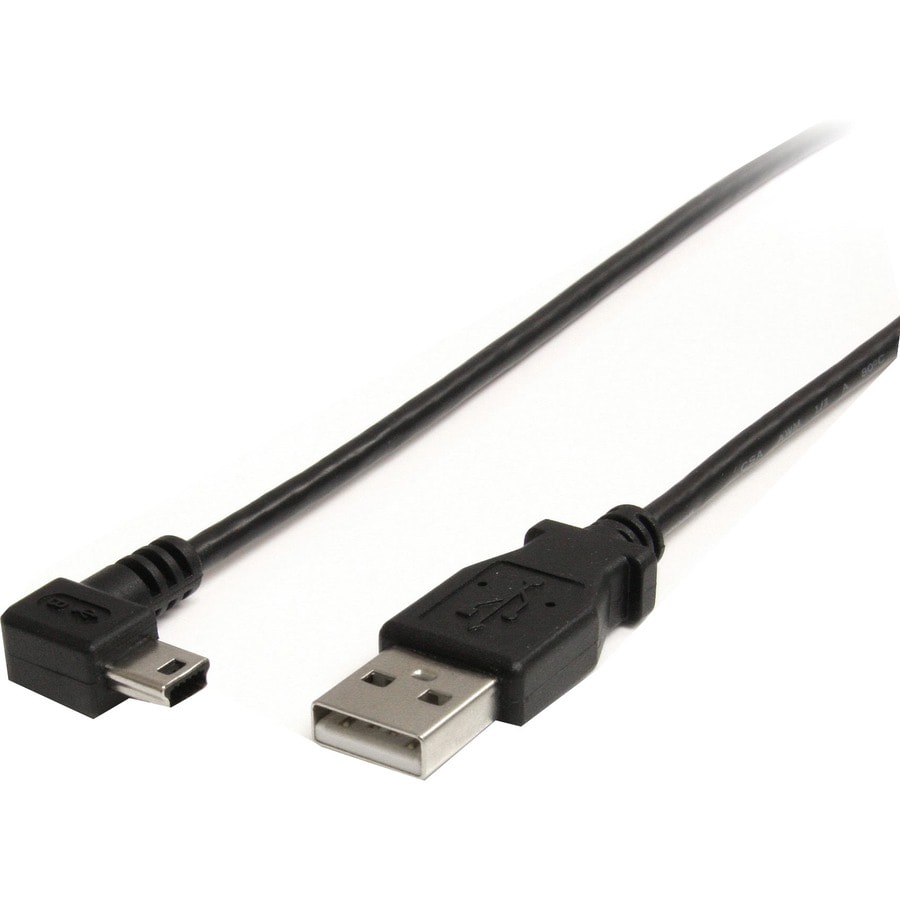 Quick tech specs
Connect your Mini USB devices with the cable out of the way
Unrestricted access to your Mini USB mobile device
Reduce stress on a mobile device connector
3 ft Mini USB Cable/Right Angle Mini USB Cable
Transfer data while charging your Mini USB device without the cable getting in the way
Compatible with various Mini USB mobile devices such as the following GPS devices Garmin Nuvi 2XX series/Tomtom GO series
View All
Know your gear
Connect your Mini USB devices, with the cable out of the way. The USB2HABM3RA 3ft USB to Right Angle Mini USB Cable provides a high quality connection between your Mini USB 2.0 mobile devices (smartphones, GPS, digital cameras, portable hard drives, etc.) and your PC or Mac computer, for everyday tasks such as charging, data synchronization or file transfers.

The right-angled Mini USB connector allows you to access your Mini USB devices, while keeping the cable out of the way, and stress away from the port.

As an alternative, StarTech.com also offers a 3ft USB A to Left Angle Mini B Cable (USB2HABM3LA), which provides the same convenience as this right-angled cable, but allows you to connect to your Mini USB device from the opposite direction.