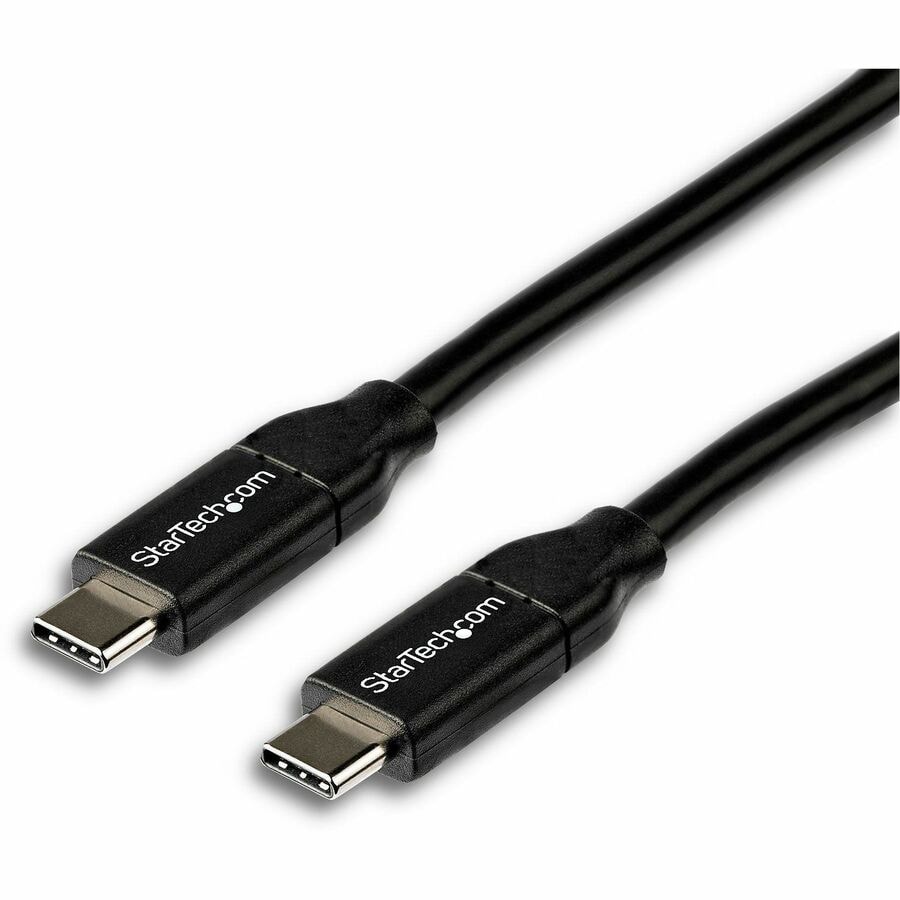 Quick tech specs
Power your USB Type-C devices
Power your USBC laptop from a USB Type-C wall charger/car charger/power bank
USB-IF Certified
USB Type C Cable/USB C Charging Cable/USB C Fast Charge Cable/USB C PD Cable
Provides up to 5 amps of power output for fast charging mobile devices or powering your USB-C laptop
Charge a USB Type-C laptop from a docking station
Thunderbolt 3 port compatible
2m/2 m/2 meter/2meter/6 ft/6ft/6 foot/6foot/6 feet/6feet/6'/6 '
View All
Know your gear
With up to 5 amp (100 watt) of power output, you can use this USB-C to USB-C cable to power and charge a USB-C laptop, such as your Apple MacBook Pro, MacBook or Chromebook Pixel, using a USB-C wall charger, car charger or power bank. You can also power your laptop from a USB-C docking station.
Fast-charge your mobile devices
The 5 amp of Power Delivery lets you charge your mobile devices faster than with a regular USB-C 2.0 cable, which is ideal for people on the move. Decrease your charge times and make sure your mobile devices are ready, whenever you need them while you're on the road.
Provide superior connections with USB-IF certified cables
The USB Type-C cable has undergone rigorous compliance testing and is certified by USB-IF (USB Implementers Forum) to meet allUSB 2.0 specifications. This includes all environmental, electrical and mechanical standards, which ensures a reliable and high-quality cable for all of your USB-C devices.