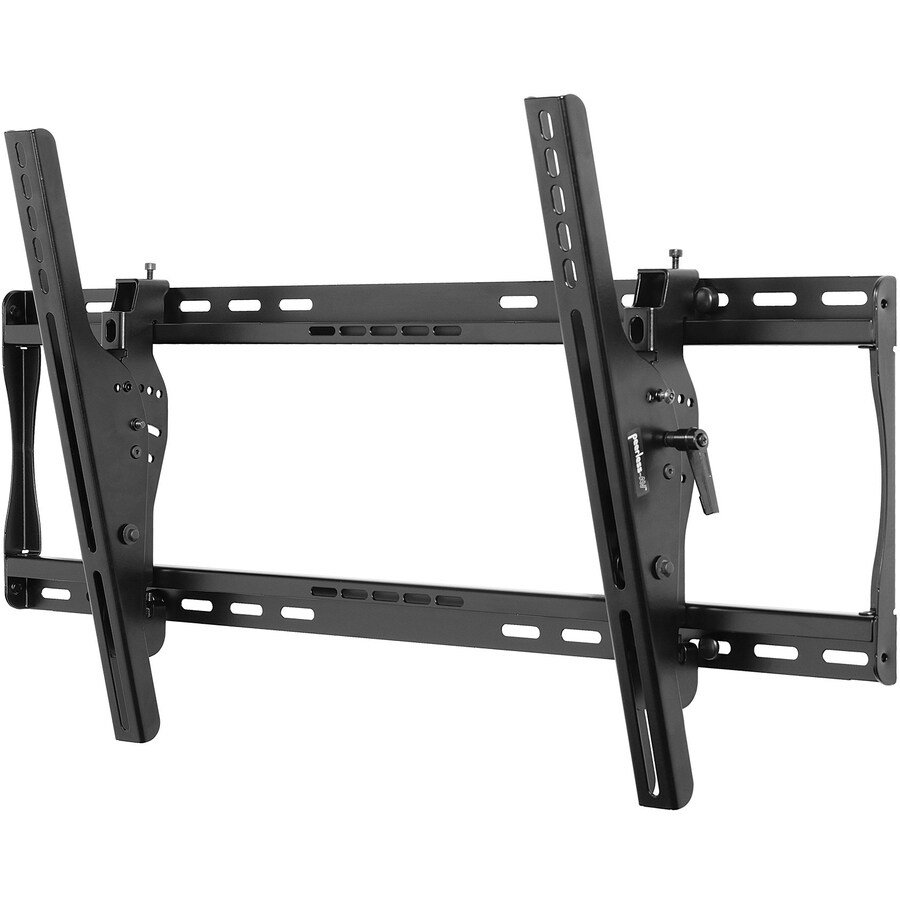 Know your gear
The SmartMount for 39" to 75" flat panel screens provides a versatile and secure solution for professional environments such as boardrooms, hotels and stadiums. This mount offers smooth, continuous one touch tilt, allowing for easy adjustment to achieve the perfect viewing angle without tools. The mount includes simple to align universal brackets and a unique wall plate that can be mounted to a single wood stud, two wood studs up to 24" apart, or concrete. For easy installation the mount is preassembled and includes a Sorted-For-You baffle pack with all screen hardware and security fasteners.



PRODUCT FEATURES:



- One-touch tilt for effortless positioning and adjustment of the screen;

- Models available with integrated security features provide effective theft deterrence;

- Standard models also available;

- For virtually all 30" to 50" flat panel screens;

- Adjustable 15° of forward tilt, 5° backward tilt;

- Self-balancing, one-touch tilt for effortless adjustment;

- Tilt can be locked in place if needed;

- Up to 12" of horizontal adjustment after the screen is mounted;

- Mounts to one or two wood studs, concrete, cinder block or to two metal studs (with accessory metal stud fasteners);

- Universal brackets easily hook onto the mount bars for fast installation;

- Includes additional brackets to accommodate screens with a built-in curve or component box on the back;

- Includes hardware for wood studs, concrete and cinder block;

- Comes with Peerless' complete Sorted-For-You baffle pack -with all screen hardware included;

- Screen-specific models are also available.