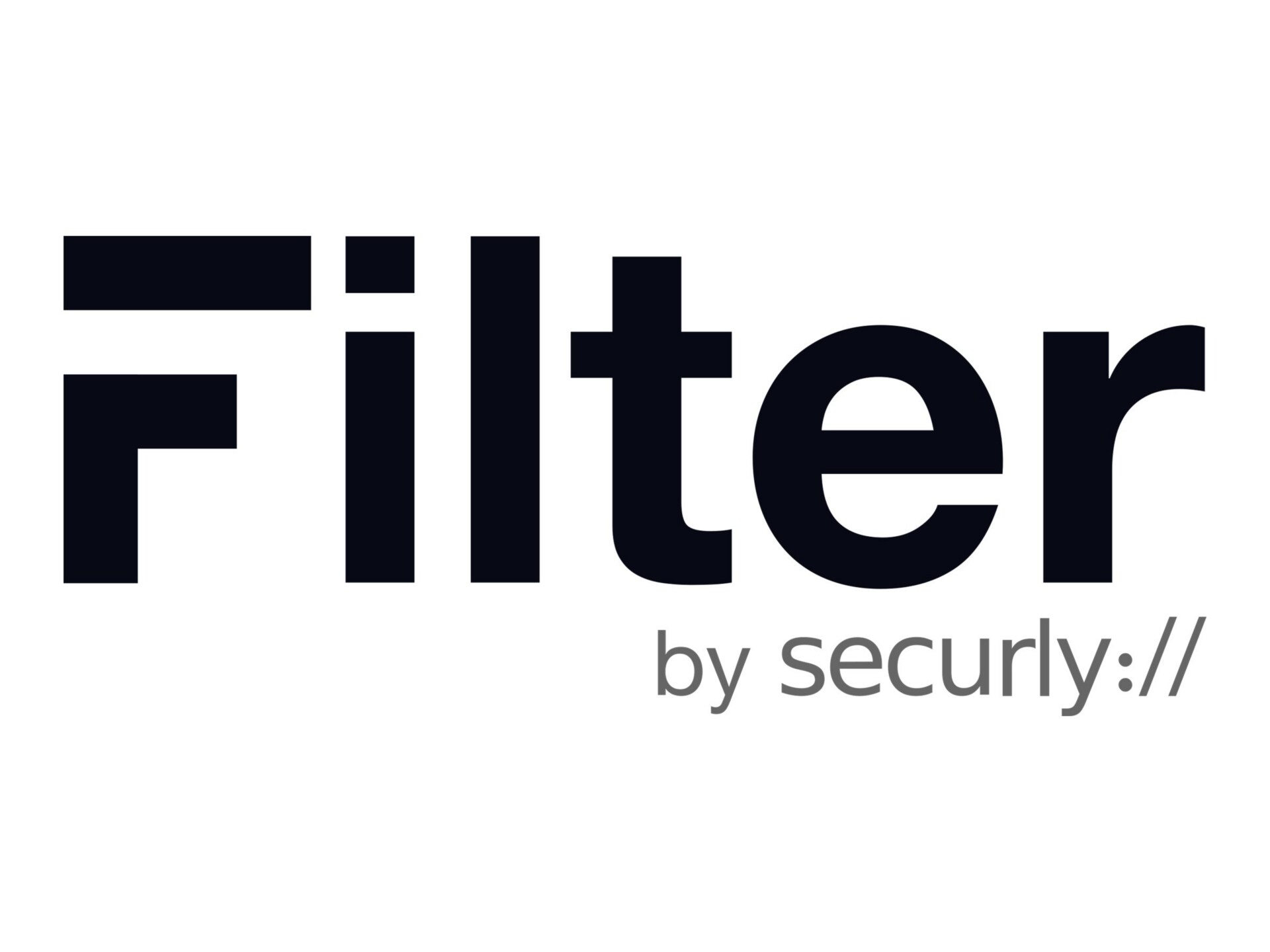 Software Details
Subscription license (1 year)
1000-2499 licenses
View Tech Specs
Know your gear
It may have taken them years to design Filter, but 5 minutes is all you'll need to set it up. A simple change to DNS settings, upload SSL certificates, and voila! A safer web is up and running.

Network crashes happen, making SSL filtering with other providers risky. With Filter, there is no risk. Auto-scaling keeps districts up and running to avoid downtime.

Whether districts are a Google or Microsoft shop, Filter integrates seamlessly. Schools get all of the user and website access reporting they need without hardware.
Terms and Conditions
These services are considered Third Party Services, and this purchase is subject to CDW's Third Party Cloud Services Terms and Conditions, unless you have a written agreement with CDW covering your purchase of products and services, in which case this purchase is subject to such other written agreement.
The third-party Service Provider will provide these services directly to you pursuant to the Service Provider's standard terms and conditions or such other terms as agreed upon directly between you and the Service Provider. The Service Provider, not CDW, will be responsible to you for delivery and performance of these services. Except as otherwise set forth in the Service Provider's agreement, these services are non-cancellable, and all fees are non-refundable.