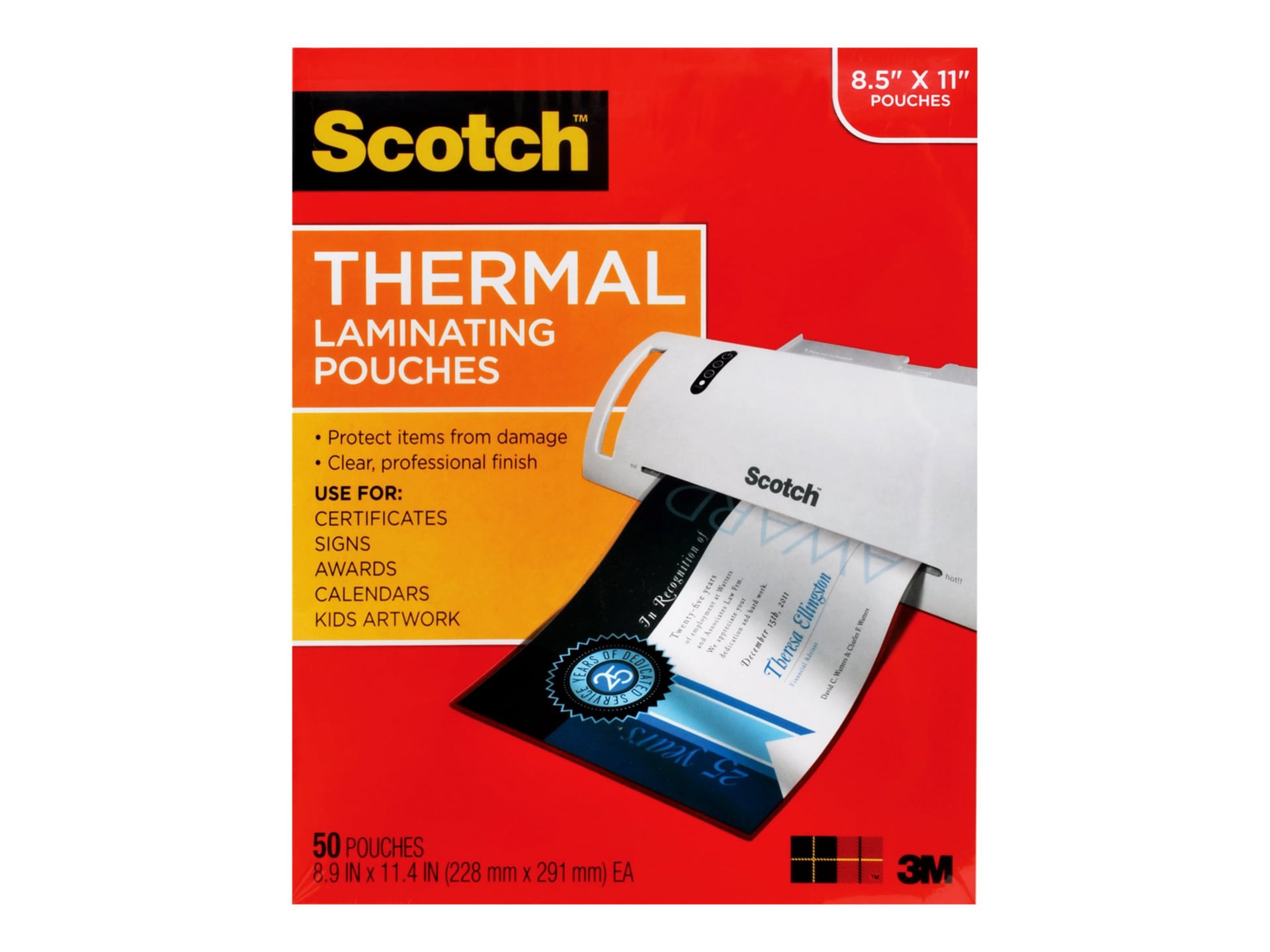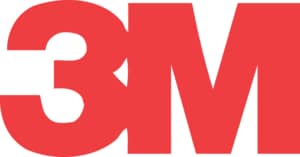 Scotch TP3854-20 - 50-pack - clear - glossy - 8.98 in x 11.46 in - laminati
Mfg.Part: TP3854-50 | CDW Part: 3193177 | UNSPSC: 44122000

Scotch TP3854-20 - 50-pack - clear - glossy - 8.98 in x 11.46 in - laminati
Product Details
Main Features
20
Glossy
50-pack
clear
8.98 in x 11.46 in lamination pouches
Scotch TP3854-20 - 50-pack - clear - 8.98 in x 11.46 in - lamination pouche is rated4.92 out of5 by13.
Rated 5 out of 5
by
SassyGranny
from
It's a mystery....
These seem to be working just fine, but it bothers me that my machine (and every other machine I have used has settings based on the thickness of the material. This box has no such information, so I just went for the thickest setting on my machine. So far, so good. No fried documents.
Date published: 2019-08-07T00:00:00-04:00
Rated 5 out of 5
by
pammylb
from
null
I have used these before with no problem but this time quite a few of the pouches were defective and not usable. Very frustrating as I was attempting to laminate classroom materials.
Date published: 2018-01-02T00:00:00-05:00
Rated 5 out of 5
by
wic9000
from
pouches are great
I was sent the pouches to try an I must say I was extremely happy
Date published: 2015-03-05T00:00:00-05:00
Rated 5 out of 5
by
Clare G
from
First time laminator
This was my first time using the laminating pouches. I was very pleased, there were no air bubbles and the finish was perfect.
Date published: 2011-03-22T00:00:00-04:00
Rated 5 out of 5
by
A Bright Rose
from
Great product!
These pouches are high quality and easy to use! I received these pouches as a free sample from 3M, with the laminator, and I am so happy that I did!
Date published: 2015-03-27T00:00:00-04:00
Rated 5 out of 5
by
Sandra M
from
Scotch Thermal Laminating Pouches
These pouches are a great preserver for home and work. It allows me to save documents and photos that would only last for weeks or a few months, for a life time. The quality of these pouches are heavy duty, good quality that are priceless.I would give these pouches an excellent rating and would refer this product to family, friends and co-workers. Thank you for a product of this great quality, in a time when other products are losing its quality.
Date published: 2010-11-12T00:00:00-05:00
Rated 5 out of 5
by
supermamabk
from
Great quality . Stays sealed.
I received these laminator sheets for free for review in exchange for my honest opinion.I used these sheets with the thermal laminator form 3M that I also received. The sheets meld well and stay together . They didn't bubble or wrinkle during the laminating process and they are thick and sturdy ( there was no shifting of the material we placed inside the sheets either. Best feature for me was that after laminating I cut some of the sheets in half and they didn't fray or separate and have not since and it's been over a month. These are great quality sheets that I would continue to use.
Date published: 2015-04-30T00:00:00-04:00
Rated 5 out of 5
by
Meghan J
from
Classroom use
I teach special education and find that I use this product to protect classroom materials; as it helps make the item stronger and keeps the students from ripping up the item.
Date published: 2011-09-15T00:00:00-04:00
Rated 5 out of 5
by
ironic1
from
Perfect, Every Time!
I received a package of Scotch Thermal Laminating Pouches, Letter Size, for free from 3M to review. I used the entire package of 20 pouches in two days. I am an elementary reading teacher, and I laminated so many game cards (that I had created, that I ran out of pouches and had to run out and buy more! These pouches seal very well (when used with the Scotch Thermal Laminator TL902) and do not peel when cut apart. My game cards will stand the test of time and grubby hands because of the quality of these laminating pouches. I am very pleased, and will be using them for a long time to come.
Date published: 2015-03-13T00:00:00-04:00
Rated 5 out of 5
by
Monikke C
from
Optimal Stick
Scotch Laminating sheets have reserved my baby's ultrasound pictures since 1991. Crisp view, as good as the day they were taken.
Date published: 2012-02-01T00:00:00-05:00