Something went wrong. Please try again.
Sign up for an in-stock notification before you go!
Backordered Item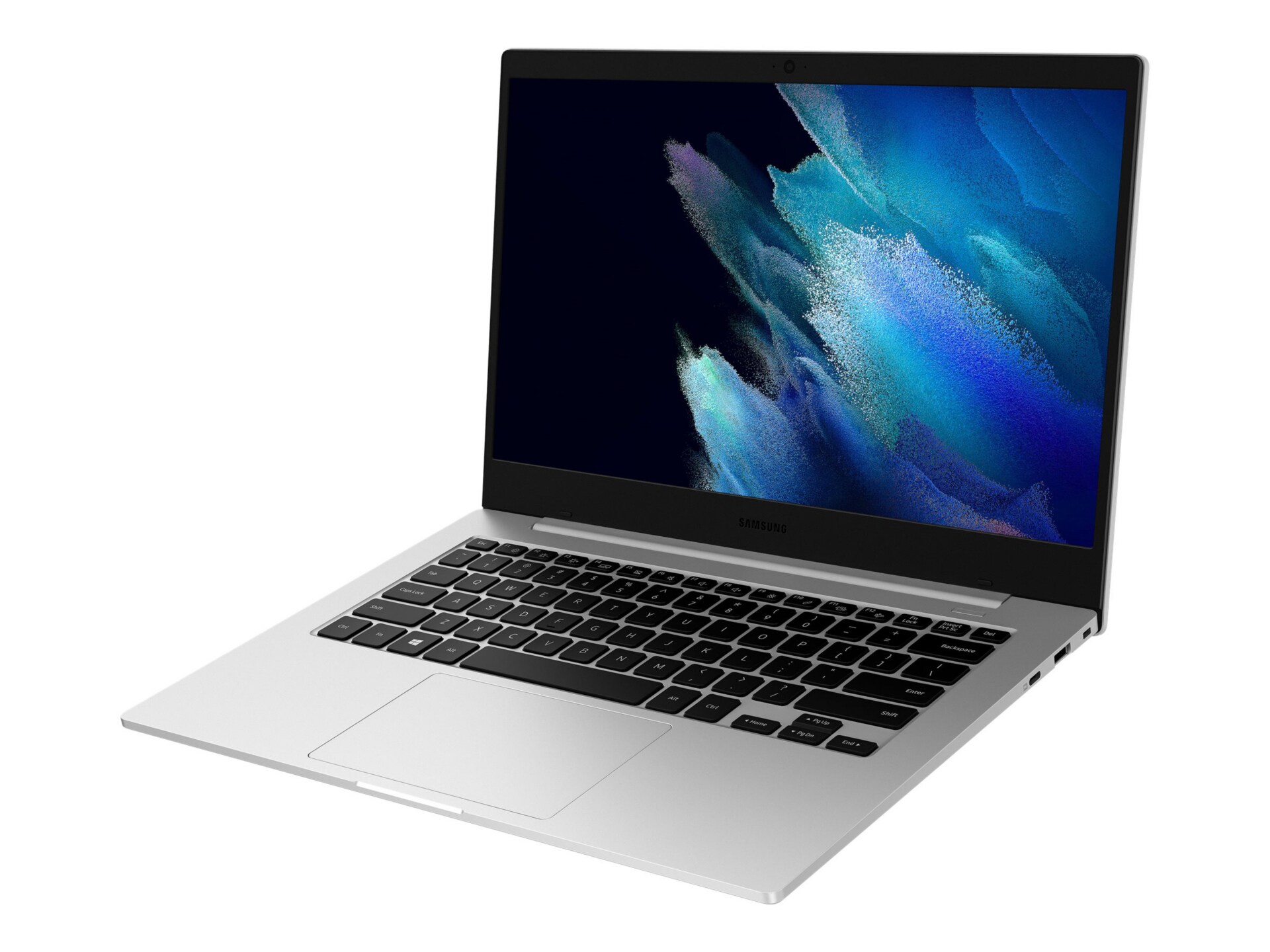 Samsung Galaxy Book Go - 14" - Qualcomm Snapdragon 8cx Kryo 495 - 8 GB RAM - 128 GB - 5G
Please enter a valid email address
We'll send a notification when this item is back in stock.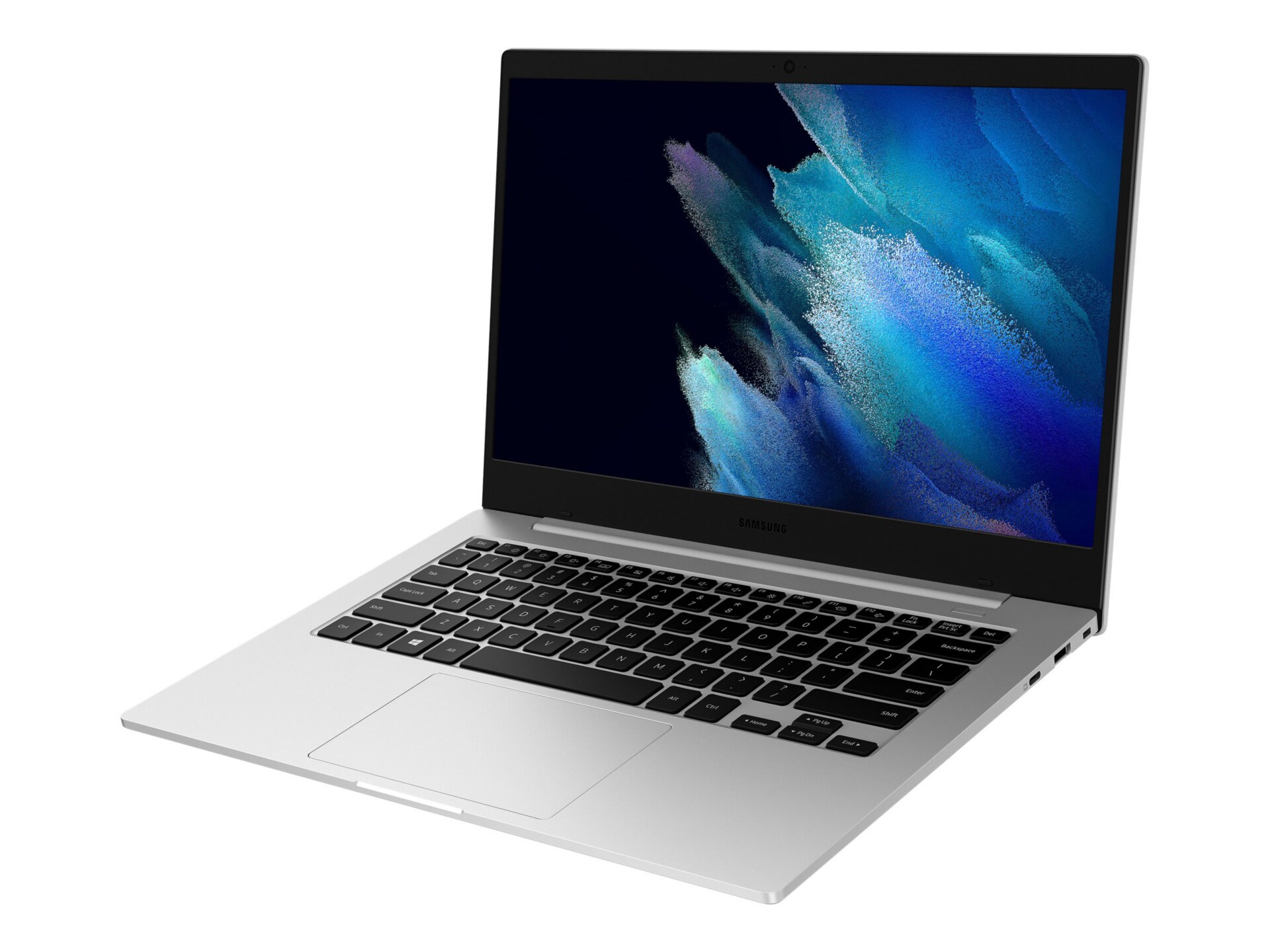 Quick tech specs
180-degree hinge design
Windows 10 Home
8 GB RAM
14" 1920 x 1080 (Full HD)
5G
AT&T
Snapdragon 8cx Kryo 495 / 3.15 GHz
Qualcomm Adreno
128 GB eUFS
Wi-Fi 5
silver
View All
Know your gear
Meet Galaxy Book Go 5G

Why can't laptops be more like phones? Compact, always connected

and durable, Samsung Galaxy Book Go 5G packs PC power into a thin,

shockproof laptop that helps you seize the day like you mean it.
Samsung Galaxy Book Go - 14" - Qualcomm Snapdragon 8cx Kryo 495 - 8 GB RAM
is rated
3.50
out of
5
by
4
.
Rated

5

out of

5
by
volt
from
5G Mobile Compute. Not without its caveats!
I give this product 5 stars. I do so because I know exactly what I'm getting into here. This device isn't what it seems, but if you've got the gumption; the will to learn and come out on top then this is a mobile solution that's got MUSCLES. That's with a capital MUSCLE. This is, as appearances would suggest, to be but a humble laptop to the untrained eye. I wouldn't blame you for saying so, because technically you wouldn't be wrong. Where we do go wrong however, is when we decide to treat this device like a laptop, for it is not this. This is a mobile ARM device. As such needs some additional attention and consideration. We'll dig just a bit further in. ARM is the kicker here. As it stands, most laptops (AMD, Intel) come with the x86_x64 instruction set out of the box, these are the laptops that run all of your apps with little or no fuss at all. Enter ARM. ARM processors have to emulate the x64 layer and what that ultimately boils down to is that some applications just won't work as expected. Those are the brakes. Keep in mind, all is not lost! So we know this is an ARM device and lucky for us it's not too bad. We know limitations exist as far as application compatibility and availability, we're almost ready for this ball game. Most of these concerns will come down to use case, as with all technological implications. Now, lets assume, as per my case, that I don't need the accoutrements of a classical laptop: the discrete graphics, the OLED display, the fans, the Octa-Core Processors with Hyper-threading. What if I've already got that at home. Enter the Galaxy Book Go 5G. If I really need to do work that requires that much horsepower, it's just a few short cuts and commands, and I've got a remote session into my most powerful rig. This unit enables me to travel light, low drag, and with enough battery life to make it through the day. Keep in mind also, that favorite application, may not be why it's your favorite. There could be an application that does exactly what your 'favorite' application does, and even better; still just a suggestion. However, I know what it means to have mission critical applications, and sometimes there's no substitute. I get it. If you're 'mission critical' with no redundancy, this is NOT the unit for you. There are other options and you probably know this. Bottom line; if you've got the know-how, or not, and you just need a device in a laptop form factor that is capable, and you're OK with having these caveats (as with all tech), then you've got a great contender here. This is a lightweight, capable machine running Windows 11 with good specs. It's snappy and runs pretty much everything I've thrown at it sans specialized software. For what this device is: a 5G mobile compute device, I can say nothing short of excellent work on execution. This is a good piece of kit.
Date published: 2022-11-02T00:00:00-04:00
Rated

5

out of

5
by
tech enthusiast
from
The 1st!??
Simpsons not my favorite brand. Not so thrilled with the design. Average performance and reliability.
Date published: 2022-01-16T00:00:00-05:00
Rated

5

out of

5
by
Merashad
from
Great concept but under performer
after 6 months of owning the galaxy book go 5g, i can only say that the concept is great but the finish product didn't deliver. the computer runs windows 11 s mode which most of ms products doesn't work other than office. i tried to load other application such as quicken and other accountant software can't load on device. i tried to load games like plarium (raid shadow legends) and can't load application to device. the battery life is great as well as start up time. as for the rest of the device experience i would rate this device a 2*. the internet coverages/speeds were better when i used my phone to connect to the internet. the screen is ok. the size and weight are excellent very portable especially it's price.
Date published: 2022-08-16T00:00:00-04:00
Rated

5

out of

5
by
HHA225
from
Great for Mobile Warriors
i am a tech guy and i love this laptop. its not the fastest so you will need to use google remote to access your desktop but the 5g connectivity and slim design are unmatched. this is a laptop i will cherish for ages. i connect my laptop to a dual display dock and remote into my main pc for daily use and then i have the portability option that really lights my days up. i give props to the engineering team that put this together, this was 30 years in the making - an arm based 5g laptop that lasts 15-19 hours on a single charge. wow.
Date published: 2022-04-05T00:00:00-04:00