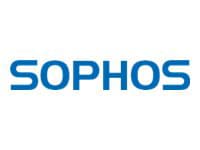 Software Details
Subscription license (1 year)
hosted
1-9 licenses
View Tech Specs
Know your gear
With an increase in regulatory pressures, identity theft, and highly publicized security breaches in the media, companies that do not encrypt emails containing sensitive information are at risk of regulatory fines, lawsuits, negative PR and a loss of company intellectual property.

Companies dependent on building a relationship of trust with their customers and business partners cannot afford to risk such potential damages to their brand images. Email encryption is therefore an important piece of the security puzzle: it protects your company, your customers and business partners. The question then becomes how to implement this critical business process.

Protect your customers and yourself by encrypting sensitive email with RTCEncrypt. Now you can easily ensure privacy and meet regulatory compliance requirements with cost effective email encryption.
Availability:
Discontinued