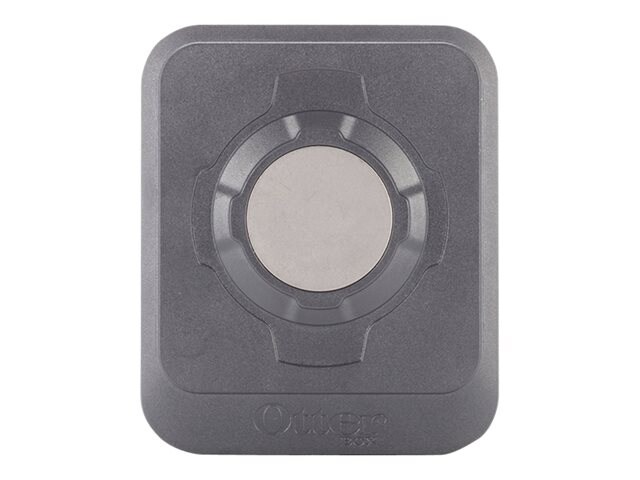 OtterBox - mounting component
Mfg.Part:

77-38108
|
CDW Part:

3587232
|
UNSPSC:

31162313
Mounting component (wall mount) for tablet
polycarbonate
cold-rolled steel
charcoal
View Full
OtterBox - mounting component
Product Overview
Main Features
Mounting component (wall mount) for tablet
polycarbonate
cold-rolled steel
charcoal
5
5
Mounted in my car!
I have been looking for a good way to mount my iPad mini with cellular in my dash for long trips (using navigation Waze) and to bluetooth my music to my stereo. This mount works flawlessly and has been installed for 6 months with not an issue! I did have to use two screws to mount it but you can't see them and the color matches the interior of my dash perfectly. It all looks like it belongs together. The iPad pulls off easily when I exit the car and attaches strongly when using it. I'd give it 10 stars if possible!
5
5
Great Idea!!
The Agility Wall Mount attaches either permanently by screw or by a removable tape strip to any wall surface. The iPad magnetically attaches to it and can be turned in either a portrait or landscape positions.I've placed Agility Wall Mounts in the kitchen, workout room, and other spaces for easy access. I keep my iPad with me throughout my day, parking it on my Agility Wall Mounts. What a GREAT IDEA!!
3
5
Just getting started with all the accessories but I have just installed this in the kitchen
January 3, 2015
5
5
Counter clutter - NO MORE!
I have a very small apartment that is in the basement of a house made in 1912. Needless to say its a lil wonky, my kitchen has essentially one very small counter. Previously I would have my iPad right next to whatever I was cooking/mixing and it would get FILTHY because it was literally in the mix. Mounting my iPad on the wall at eye level has been amazing! Its freed up space on my counter and keeps my iPad nice and clean. I am looking to buy another wall mount for my bathroom so that I can play music while I am getting ready. I like this way more than I expected!