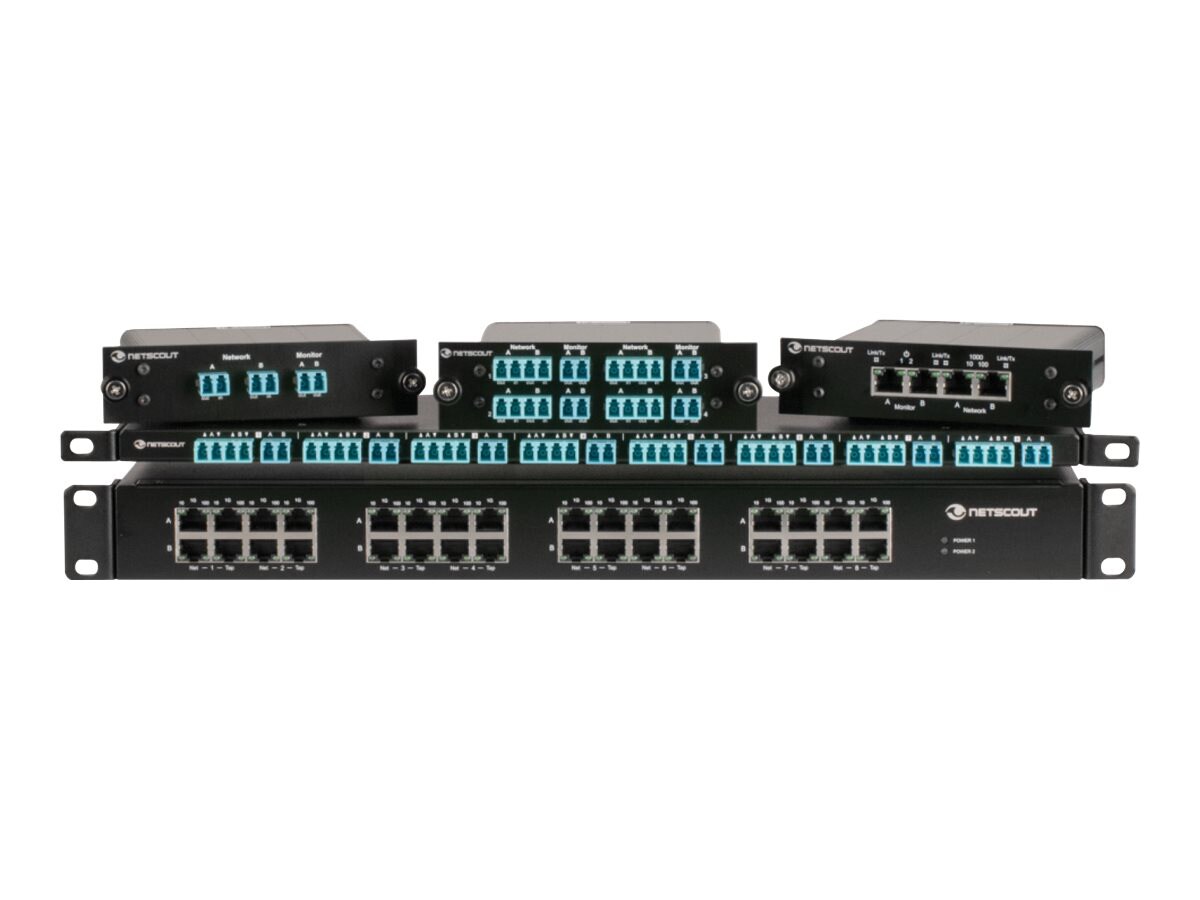 Quick tech specs
View All
Know your gear
The NetScout TAP family provides network monitoring devices with full and reliable access to network traffic. With the versatility of offering multiple options for link types and speeds, the NetScout TAPs can be placed on any strategic network link for comprehensive, alwayson monitoring of the IT infrastructure.

A NetScout TAP provides transparent access to network traffic. The TAP is invisible to devices on both ends of the link causing no disruption to data flows or protocol transactions - down to the lowest link level control protocols.

The NetScout TAPs provide monitoring devices with an exact view of all packets on the monitored link, thereby enabling accurate packet analysis and capture. Compared to the use of a network device's traffic mirroring capabilities, a NetScout TAP avoids any potential limitations in the device's architecture that might cause packet header loss/alteration, or packet loss under heavy load.

Finally, the NetScout TAPs provide the most accurate view of application transaction times since they avoid any added latency or latency variation that might be introduced by a network device's mirroring process. This improves the accuracy of performance evaluation and modeling.
Contact Sales Assistance
(800) 800-4239
,
Monday-Friday 7am-7:30pm CT