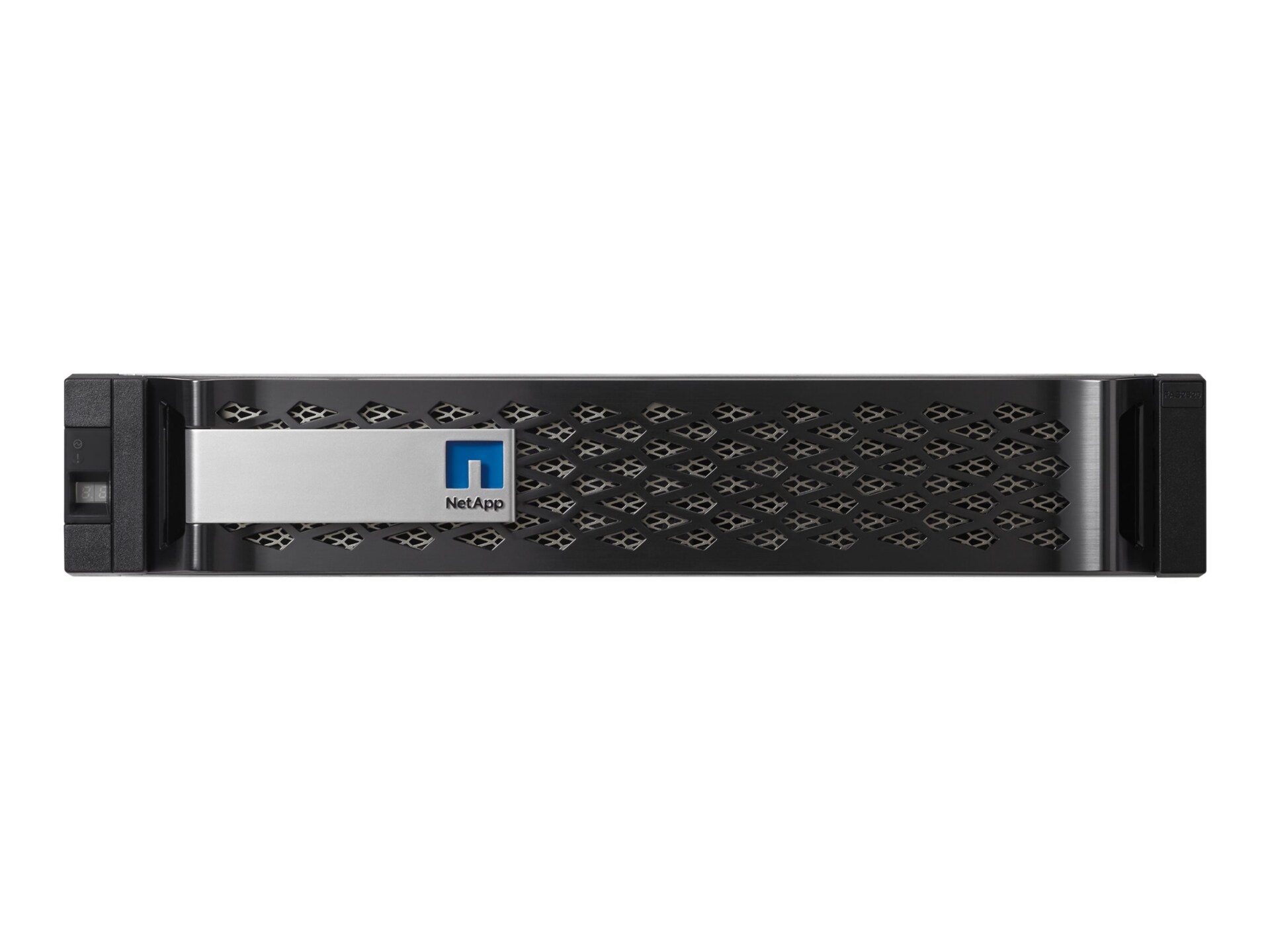 Know your gear
NetApp FAS2500 hybrid storage arrays are built to deliver robust capabilities so that you dont need to buy additional equipment as IT needs change. Every FAS2500 includes unified support for NAS and SAN workloads and can be configured as a hybrid, even allflash system, to meet specific price/ performance goals. In addition, every FAS2500 delivers:

New: Increased price/performance value. Leverage up to 5x more of the industrys most efficient flash technology, increasing usable capacity by 48% and accelerating workloads by up to 46%, compared to hard disk only systems.
Best-in-class storage efficiency. Deduplication, compression, and thin provisioning guarantee 50% storage savings.

New: Advanced IT integration options. Supports a broader set of applications and delivers 2x the connectivity than previous generation with the new flexible, on-board unified target adapters (UTA2s).

Geared toward value-oriented deployments, the FAS2520 is a good fit for:

Smaller organizations, remote offices, and local storage
Consolidating virtualized environments with a small number of Windows applications or general file-serving workloads
Customers that need a powerful system at a competitive price

Support
As an industry leader in innovation, NetApp Global Support provides tools and technology to enable business continuity. AutoSupportTM, NetApps suite of automation tools, is delivered as a service to help you proactively manage your systems and quickly resolve issues. AutoSupport functions as a virtual staff to protect critical data, save time, and reduce impact on your IT resources.

Contact Sales Assistance
(800) 800-4239
,
Monday-Friday 7am-7:30pm CT