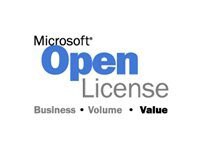 Know your gear
Microsoft SQL Server provides a scalable BI platform optimized for data integration, reporting, and analysis enabling organizations to deliver intelligence where users want it.

Integrate large volumes of data into your data warehouse faster by using SQL Server Integration Services, and consolidate real-time data by capturing data changes. Increase the manageability and performance of large tables with partitioning, which enables you to manage growing volumes of data and users of your SQL Server data warehouse more efficiently.

Use the rich visual development environment provided by SQL Server Business Intelligence Development Studio, which supports the entire development life cycle of developing, testing, and deploying robust, secure, scalable solutions. Implement best practice analysis applications through automatic notifications about potential issues in your design throughout the entire Analysis Services development process. Optimize OLAP performance with the innovative new Aggregation Designer.
Contact Sales Assistance
(800) 800-4239
,
Monday-Friday 7am-7:30pm CT
Software Details
Step-up license & software assurance
upgrade from Standard
additional product
Win
1 server
Open Value
1 Year Acquired Year 1
Single Language
View Tech Specs