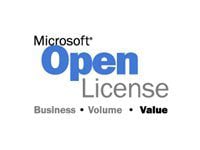 Know your gear
Microsoft SharePoint Server enables enterprises to develop an intelligent portal that seamlessly connects users, teams, and knowledge so that people can take advantage of relevant information across business processes to help them work more efficiently. SharePoint Server provides an enterprise business solution that integrates information from various systems into one solution through single sign-on and enterprise application integration capabilities, with flexible deployment options and management tools. The portal facilitates end-to-end collaboration by enabling aggregation, organization, and search capabilities for people, teams, and information. Users can find relevant information quickly through customization and personalization of portal content and layout, as well as by audience targeting. Organizations can target information, programs, and updates to audiences based on their organizational role, team membership, interest, security group, or any other membership criteria that can be defined.

MICROSOFT OPEN VALUE

Microsoft Open Value is a premium volume licensing offer available under the Open License family. Designed for organizations with as few as five computers, Open Value offers simpler license tracking, greater control over the software upgrade cycle, and better software cost management.

Microsoft Open Value offers many benefits:

Track licenses more easily. Open Value provides a single agreement to track all licenses on all your desktops, run the same software version on all your PCs, upgrade to the next version at any time, or run a mix of software versions without having to track what is deployed on each desktop.

Gain control of your upgrade cycle. Open Value grants you the rights to run any version of the licensed software and to upgrade at any time, when it is most convenient for you.

Budget more effectively and save money. Open Value offers predictable annual payments, so you can make better informed decisions about what IT projects need to happen each year. In addition, volume pricing helps stretch software budgets further than retail purchase options.

Spread payments. Open Value lets you spread your software costs over three annual payments so you can more effectively manage your software budget and get the software you need now.

SOFTWARE ASSURANCE

Microsoft's Software Assurance gives you automatic access to new technology and provides productivity benefits, support, tools, and training to help deploy and use software efficiently.

With Software Assurance, you receive access to new versions of licensed software released during the term of your agreement to deploy at your own pace. New Version Rights simplifies the procurement process and shortens the business process cycle, allowing you to reduce the costs associated with acquiring new version releases and immediately take advantage of the latest technology.
Contact Sales Assistance
(800) 800-4239
,
Monday-Friday 7am-7:30pm CT
Software Details
1 user CAL
additional product
Win
Open Value
1 Year Acquired Year 1
English
View Tech Specs