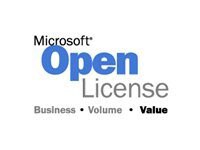 Know your gear
Electronic messaging is mission critical, but it remains vulnerable to a growing array of threats. Viruses, worms, denial-of-service attacks, spam, and the need to satisfy a growing set of government regulations and legal actions all make effective message management increasingly difficult.

Microsoft Exchange Hosted Services is composed of four distinct services that help organizations protect themselves from e-mail-borne malware, satisfy retention requirements for compliance, encrypt data to preserve confidentiality, and preserve access to e-mail during and after emergency situations. The services are deployed over the Internet, which helps minimize up-front capital investment, free up IT resources to focus on value-producing initiatives, and mitigate messaging risks before they reach the corporate firewall.

As a component of the Microsoft Exchange solution portfolio, Microsoft Exchange Hosted Services provide a layer of protection features deployed across a global network of Internet data centers. The services create a security enhanced message stream to and from your on-premise messaging infrastructure.
Contact Sales Assistance
(800) 800-4239
,
Monday-Friday 7am-7:30pm CT
Software Details
Subscription license (1 month)
academic
Open Value Subscription
All Languages
View Tech Specs