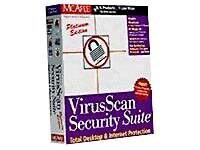 Know your gear
The threat from viruses changes constantly. More than 300 new viruses are discovered each month. To make matters worse, today's most prevalent threats are worms and mass-mailing viruses that can spread around the world in a matter of hours. Since the virus threat is actively shifting, shouldn't your defense strategy be active too? To effectively combat the ever-changing virus threat, you should establish an active anti-virus policy. Most companies today understand the need for virus protection. Many have established formal policies defining what form that protection should take, and how it should be used. But very few take the necessary next step to make their policies active. Making a policy active isn't as simple as just changing it occasionally.

Before you can know what changes should be made to a policy, you need to know which parts of it are working and which are not. Is the virus protection software on all computers being updated according to policy? Are the configuration settings dictated by the policy still applied? Is virus protection even installed on all machines? To know, you need a tool like McAfee's ePolicy Orchestrator. The heart and soul of the McAfee Active VirusScan Suite, ePolicy Orchestrator can help anyone answer all these questions - it will enable administrators to intelligently adjust their policies to the changing virus threat. Once you know where the weak points in your defense are, you can take action to correct the problems. Having world-class virus detection and cleaning software on all desktops and file servers on the network is a good start.

The McAfee Active VirusScan Suite offers industry-leading protection for each of these two essential network tiers. Once all the desktops and file servers on the network are fully protected, ePolicy Orchestrator's policy enforcement features can ensure they stay that way. ePolicy Orchestrator also enables administrators to make configuration changes to handle new virus types or changes in virus prevalence trends.

At the end of the day, all the manageability and policy enforcement in the world won't stop a virus, if the anti-virus solution can't detect and clean viruses. All the McAfee Active VirusScan Suite components use the award-winning McAfee virus-scanning engine. With unique double heuristic scanning technology, generic variant detection capabilities, and industry-leading compressed file handling, the McAfee engine is one of the best money can buy.