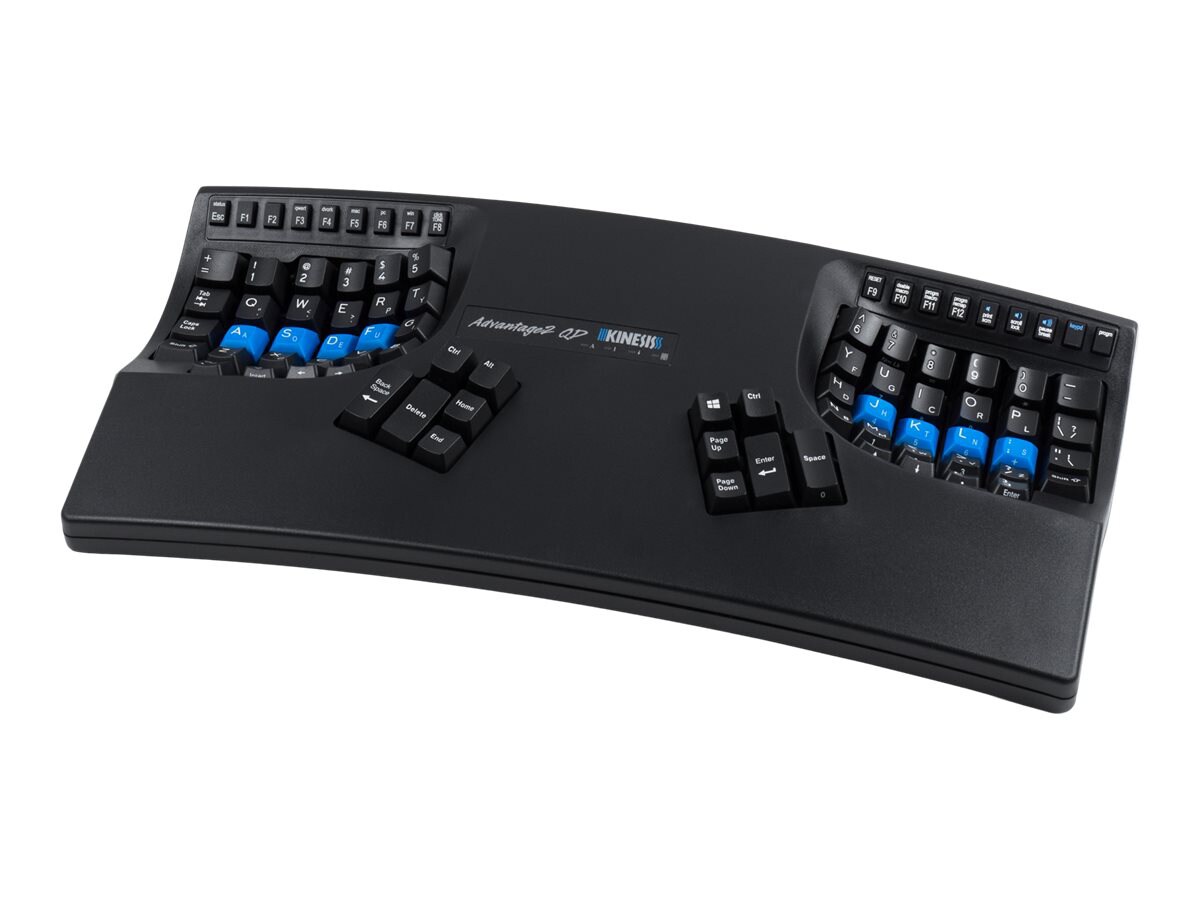 Quick tech specs
USB
key switch: CHERRY MX Brown
View All
Know your gear
As the market leader in computer ergonomics, Kinesis has been designing and building premium-grade ergonomic keyboards for more than 25 years. The Advantage2 features the patented Contoured keyboard design and low-force mechanical keyswitches to address the major risk factors associated with keyboarding for maximum comfort. With the SmartSet Programming Engine, Advantage2 features powerful programming tools designed to let you customize the keyboard to boost your productivity.

The Advantage2 features low-force Cherry MX Brown tactile mechanical keyswitches, the rubber function keys (found on the original Advantage) have been replaced with Cherry ML low-force, tactile mechanical keyswitches, and the signature home row keys are in the Kinesis Blue.

The QD model features QWERTY-Dvorak dual-legended keycaps which are ideal for experienced Dvorak typists who also use QWERTY, or for Dvorak-learners.