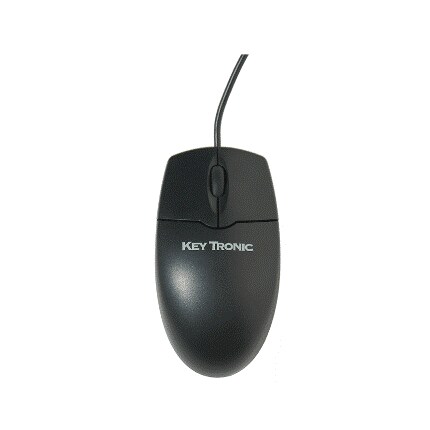 Know your gear
Key Tronic has made improvements to the shape of the optical mouse to make the product user friendly for both right and left handed people. The product has the same great quality and the 2 buttons with scroll wheel.

This optical mouse will glide across your desk without having to use a mouse pad. It can be used on almost any surface because it uses sensors to record the movement optically. With no mouse ball, there are no parts to get dirty, so cleaning is a snap.

This mouse is easy to use and ergonomically shaped to fit comfortably in your hand. The scroll wheel makes navigating through documents and the internet easier and quicker.