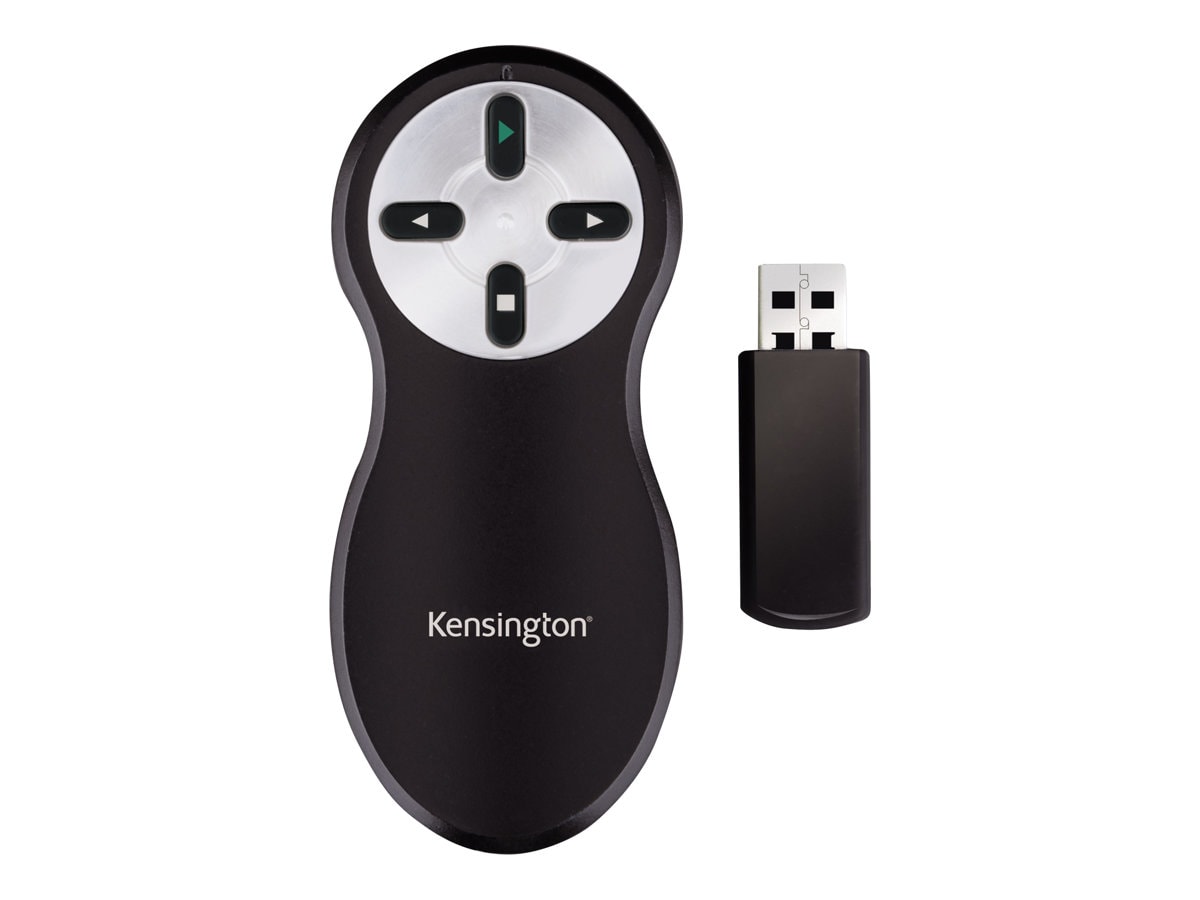 Know your gear
2.4GHz of wireless technology let's you concentrate on your presentation and forget about wires and cords. Palm-sized design features a convenient, one-touch start button.

Features :
- 2.4GHz wirelss technology delivers worry-free roaming
- Control presentations from anywhere in the room -- up to 50 feet away
- Wireless receiver stows inside controller body for carrying convenience
- Intuitive 4-button design features one-touch start
- Fingertip control for easier,simple use
- Ergonomic design fits comfortably into the palm
- Plug and play simplicity requries not set up
- Rubberized texture offers comfortable,secure grip and touch

Warranty:
- Wireless Presenter is backed by the Kensington 1-Year warranty.