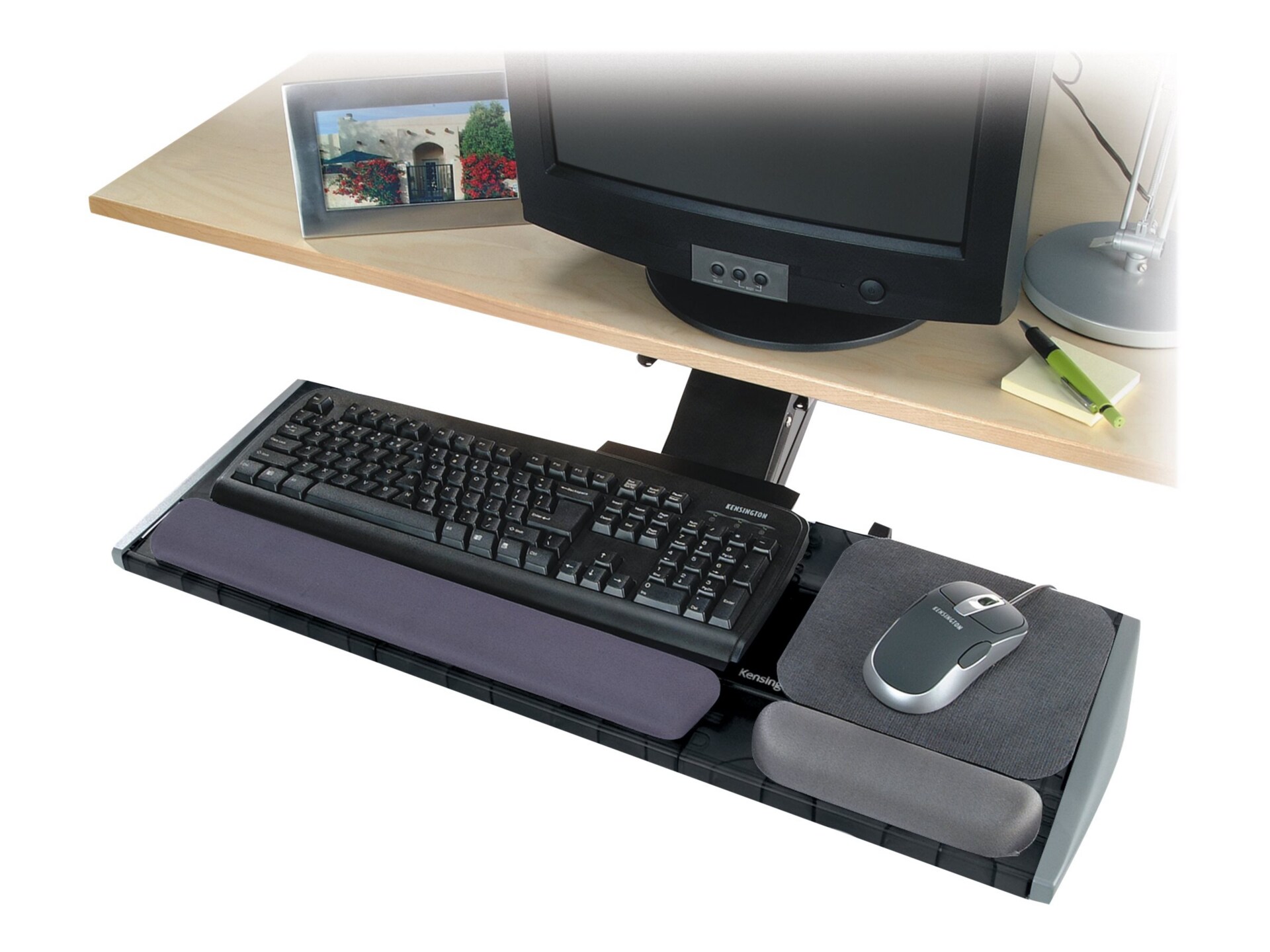 Know your gear
Fit any size desk space with adjustable platforms. Use all 3 platforms for a large mousing area or remove 1 platform to fit just your keyboard. Low profile articulating arm simply adjusts 6' in height, +/-15º tilt and rotates 360º. Includes wrist rests and mouse pad.



Features:

Modular design (3 sectional platforms) provides flexibility to adjust to any size desk space

Platforms slide easily off and on to position mouse on platform or on desktop.

Solid metal frame construction ensures a rugged and sturdy platform surface.

Articulating arm allows personalized positioning of the platform.

Wrist rests provides all day computing comfort and support



Specifications:

Keyboard Arm: Height 6" below Tilt +/- 15 deg Swivel 360 deg Neck length 5.5"