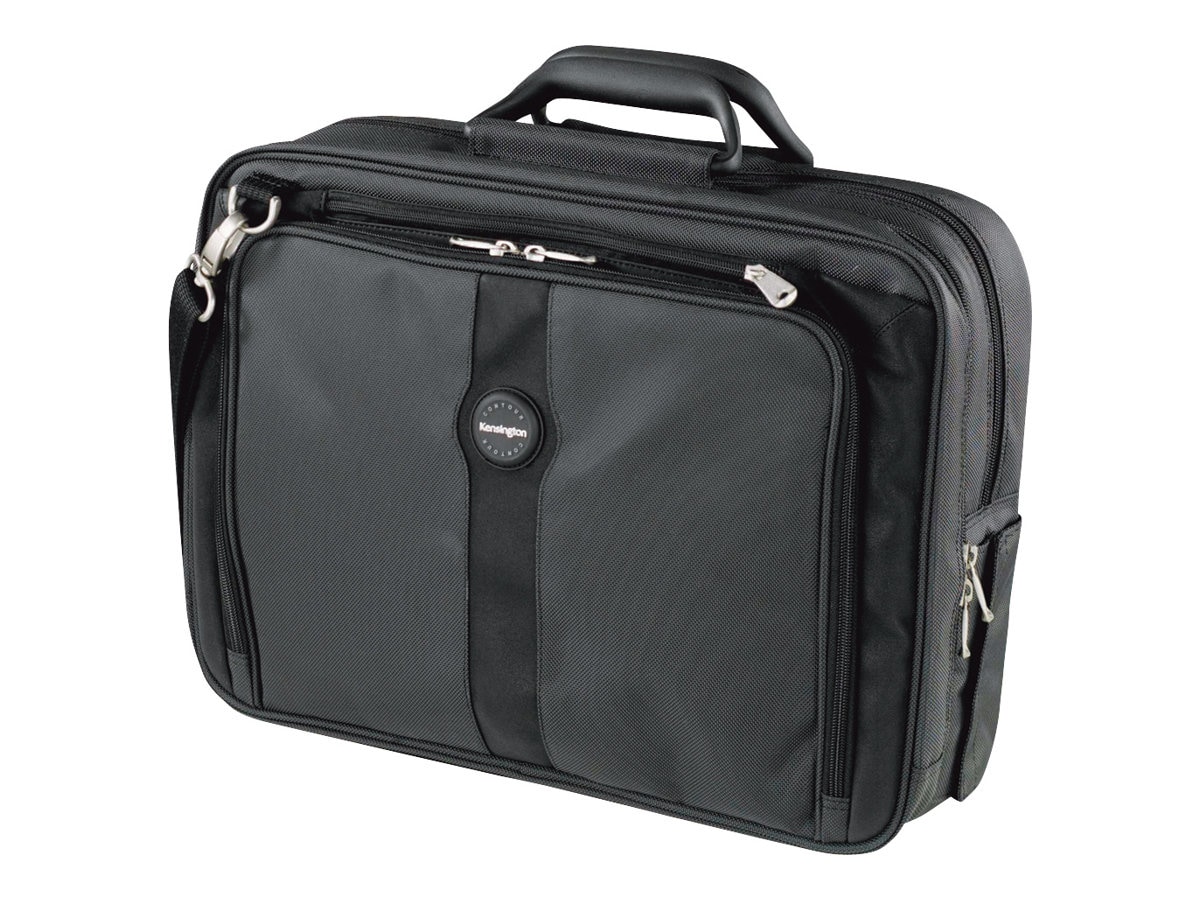 Know your gear
Benefits:
Heavily-padded compartment protects 17" notebook computer in the event of drops.
Brings notebook weight closer to your center-of-gravity, helping reduce back and neck strain.
Helps reduce shoulder and hand strain
A place for everything with everything in its place
Long-lasting durability with a lifetime warranty

Features:
SnugFit(TM) computer protection compartment wraps padded protection around notebook and suspends it from the bottom of the case, providing protection against bumps and drops.
-Body-hugging contour panel helps reduce shoulder muscle fatigue by 35% (patent-pending).
-Ergonomically designed handles help distribute weight evenly across all your fingers, for a much easier carrying experience. The rigid, nesting handles come together as one -- and stay together regardless of how much the bag is filled.
-Innovative, shock-absorbing shoulder strap is contoured for a tight, comfortable fit, with a special material to keep it snugly in place.
-Easy-access compartment provides on-the-go access to aircraft tickets, passports, your favorite book, and more. Outer cinched pockets hold a water bottle and an umbrella.

Dimensions:
Compartment Dimensions: Length 15.5" Width 1.25" Height 10.75"
Actual Dimensions: Length 17.5" Width 8.5" Height 13.0"
Contact Sales Assistance
(800) 800-4239
,
Monday-Friday 7am-7:30pm CT