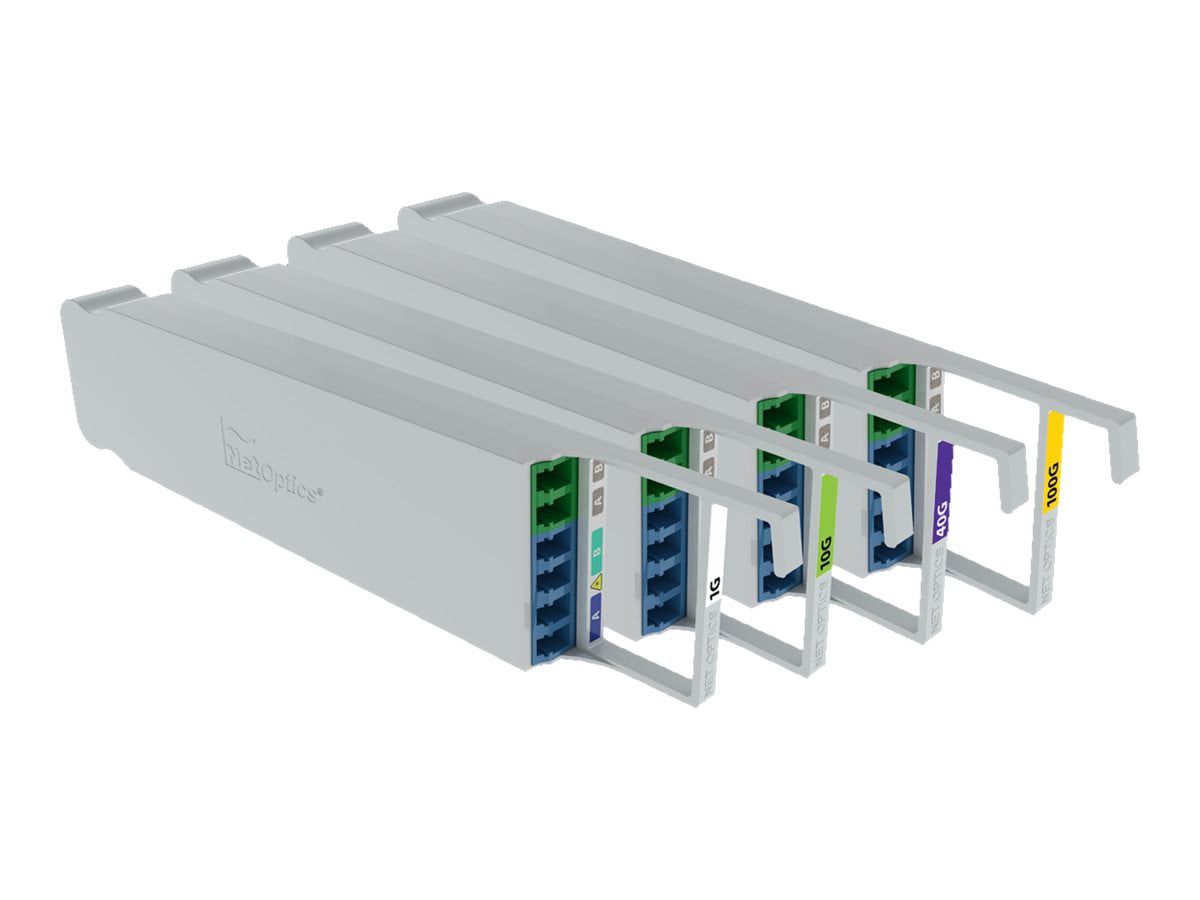 Quick tech specs
Tap splitter
100GBase-LR4
1U
100 Gigabit Ethernet
1310 nm / 1550 nm
View All
Know your gear
The Net Optics Flex Tap family delivers total traffic visibility for network monitoring and security tools. Deploying these Network Taps on any network link with a universal rack mount will reduce rack space usage and improve optical signal reliability. The high density design of the Flex Tap Family lets you install up to 24 Taps in one rack mount unit.

Flexible and scalable, each device in the Flex Tap Family is removable, speeds up to 100G and 100 percent passive, enabling the deployment of up to 24 Taps in 1U, depending on the model. Modules come in multimode and single mode fiber varieties and split ratios ranging from 50/50 up to 90/10. The Tap is available with either LC or MTP (MPO) connectors.

The Flex Tap requires no power to function and maintains permanent passive access monitor ports without introducing a point of failure in the network. The monitoring device connected to the Tap is provided all full-duplex traffic as if it were inline, including Layer 1 and Layer 2 errors. Without the requirement for an IP address, Flex Taps are isolated from external access, eliminating their exposure to remote attacks. The optical design of the Tap is optimized and tested for high-performance fiber networks ranging from 1G to 100G. Flex Taps can be deployed at any inline connection on the network, providing complete network visibility and access. Because Flex Taps are installed inline, there is no additional overhead added to the network devices to copy traffic for the monitoring tools. The Flex Tap is compatible with all major manufacturers' monitoring devices, including protocol analyzers, probes, and intrusion detection systems and is protocol agnostic.

The Flex Tap uses an enhanced fiber optic technology to yield the highest quality fiber Tap for higher utilization rates and larger expansive deployments with multimode fiber networks. The Flex Tap's fiber optic technology reclaims high signal-to-noise ratios (more signal to less noise), while supporting improved insertion loss on the 10G, 40G, and 100G multimode Taps. The Flex Tap multimode 10G, 40G, and 100G models help to improve signal-to-noise ratios and insertion loss.
Contact Sales Assistance
(800) 800-4239
,
Monday-Friday 7am-7:30pm CT