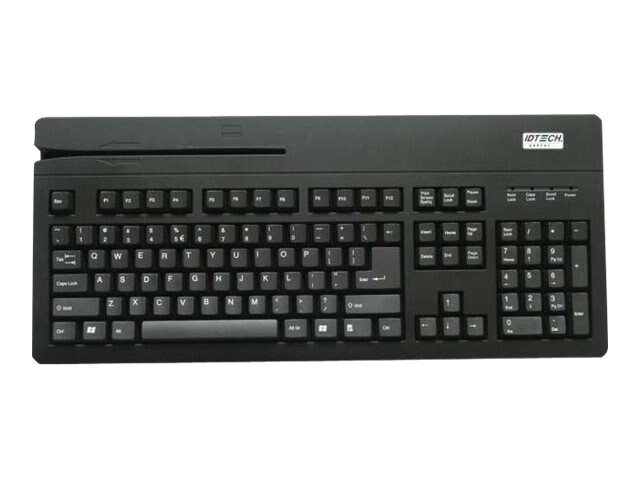 Know your gear
VersaKey features an enhanced layout keyboard with a full-featured MagStripe card reader. The keyboard layout provides separated function keys, control keys, curser keys, and a full numerical input keypad. There are also many country specific key layouts available.

VersaKey's integrated MagStripe reader delivers the MagStripe data in the format needed. If the host computer's application software is expecting the MagStripe data in a particular order and format, the reader's output can be configured to output a simulated keyboard-entered data stream by rearranging data blocks, adding terminating characters and special preamble and/or postamble character strings to the decoded card data.

VersaKey is available with a USB or PS/2 interface depending on the user's needs. For convenience, the USB version also comes with two additional USB Hub connections. Both USB and PS/2 keyboard versions have only one communication cable. The keyboard data and the MagStripe data are output from the one cable. The MagStripe data transmitted through the keyboard cable and it appears to originate directly from the keyboard.