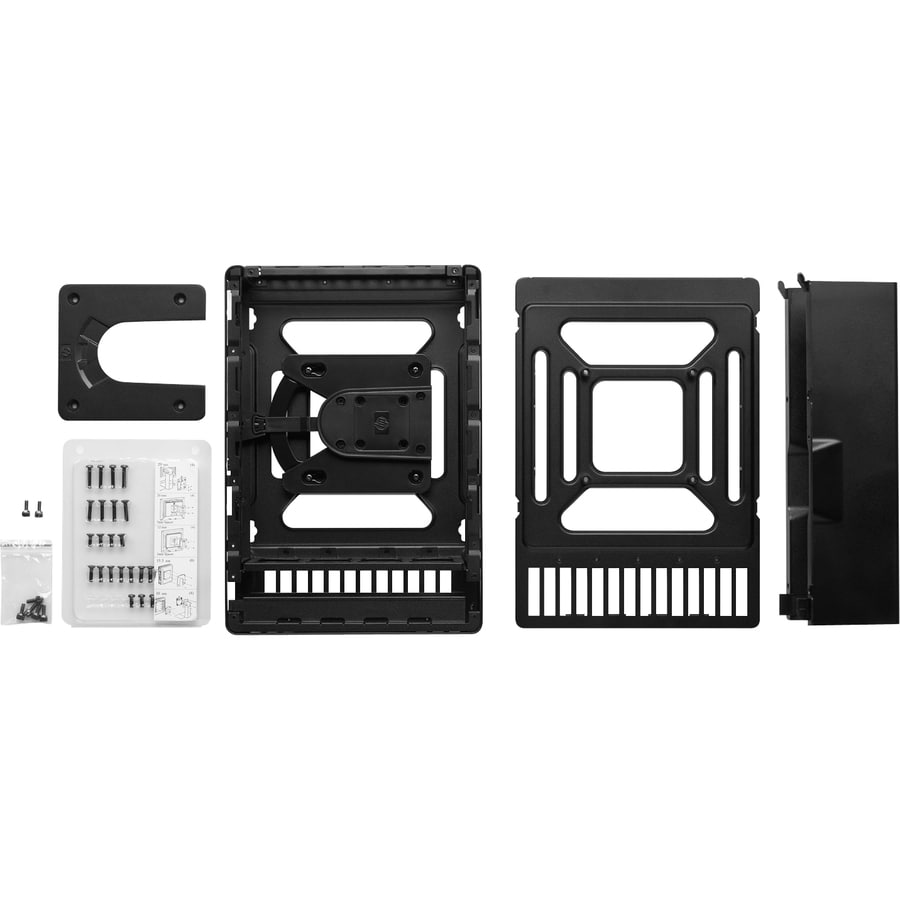 Quick tech specs
Allows the rod to flex and rotate
Sustains a maximum load capacity of 56.20 lb
but stay firm in the position where it is attached to the frame
View All
Know your gear
Comprehensive mounting solution

All required parts are included in this kit, including an integrated HP Quick Release Adapter, a Rear Port Security Cover, and all necessary screws required to attach the display and thin client

Supports a multitude of mounting scenarios

Stable and secure mounting of HP Thin Clients utilizing an industry recognized VESA 100 Mounting Interface Standard. Sup-ports mounting to any surface, in any orientation, including industrial scenarios involving displays and custom mounting arms, stands or pillars.

Kitchen Video System: High-quality design withstands the environmental rigors of the quick-service food industry; enables thin client video engine and display to mount securely above food prep and order stations. The bracketincludes a place to securely and safely position the system's power adaptor.

Remote Wall or Pillar Mounting: Rugged metal cage enables the thin client to be properly positioned between the display and any remote mounting apparatus such as an extension arm or wall mount bracket. Ideal for industrial environments or digital signage deployments.