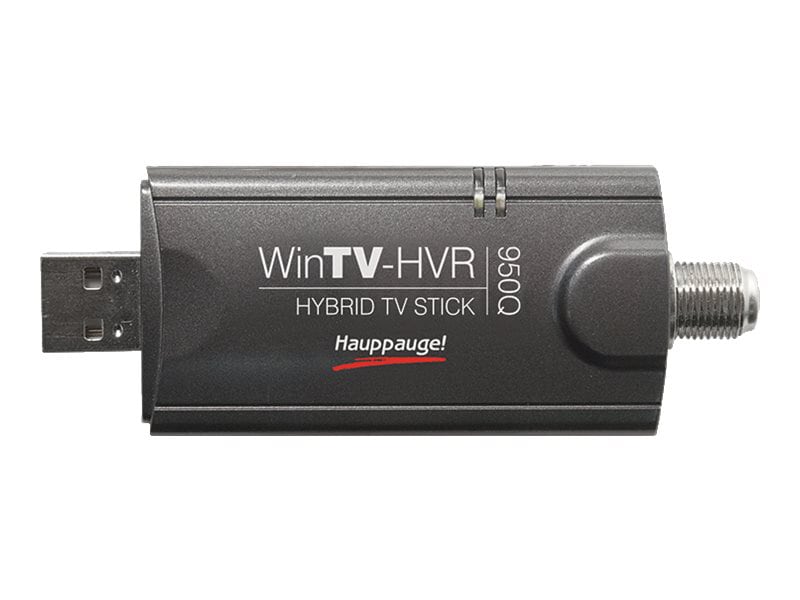 Quick tech specs
View All
Know your gear
Watch and record TV, in a window or full screen. Use the WinTV-Scheduler to record your favorite analog or digital TV shows using high quality MPEG-2. Play your TV recordings back to your screen any time.

Clear QAM digital TV channels are digital cable channels which can be watched on a TV set without requiring a cable TV set top box. Many cable operators transmit the local high definition ATSC channels using clear QAM. Some cable operators transmit additional non-premium TV programs using clear QAM.

ATSC high definition digital TV brings you sharper TV with great sound. Watch high definition digital TV at up to 1080i on your PC screen. WinTV-HVR-955Q 's ATSC digital TV tuner also has automatic identification of channel names plus will record high-definition digital TV programs to your PC's hard disk in an MPEG-2 format without losing quality.

You're prepared for the future. If you live in an area where you can't currently receive ATSC digital TV, the WinTV-HVR-955Q can still be used to watch and record analog TV from cable TV or a TV antenna. But you're prepared for the future! When ATSC digital TV comes to your area, WinTV-HVR-955Q will also receive digital TV?channels.

WinTV-HVR-955Q is easy to install. Just plug it into your PC or laptops' USB 2.0 port and connect a TV antenna (analog cable TV is also supported). In a few minutes you'll be watching analog or high definition ATSC digital TV on your PC or laptop screen. WinTV-HVR-955Q includes a portable digital antenna, so you can receive digital TV while you travel!