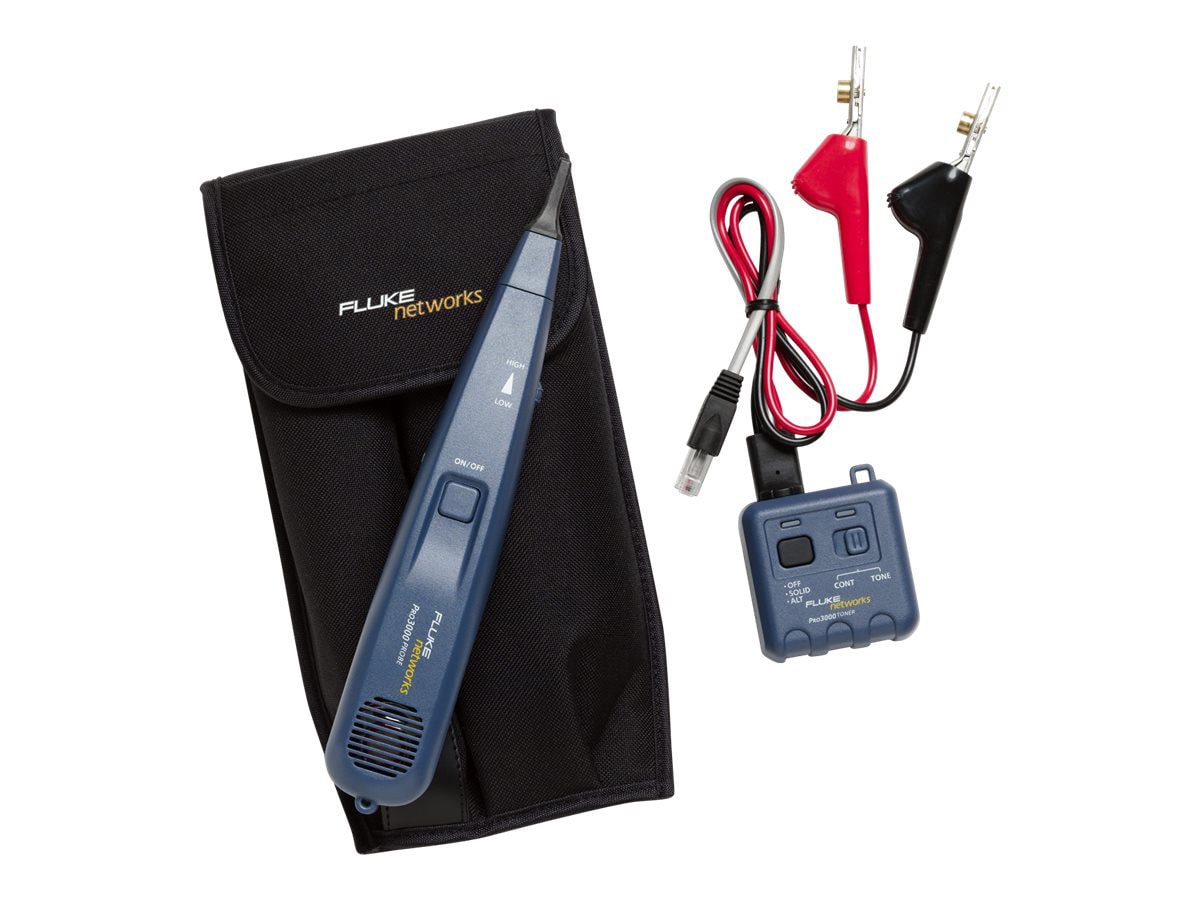 Know your gear
Fluke Networks Pro3000 Tone and Probe Kit is the professional combination you need for tracing and toning wire or cable. Use it on de-energized ac wire, telephone/twisted pair wire, all voice and data category rated cable, all coax cable, speaker wire, security wire --virtually any cable or wire!

Tone generator has five tones and sends tone up to 10 miles on most cables. Line cord features angled bed-of-nails clips and ruggedized RJ-11 plug for direct access to phone and data jacks without adapters. External switch lets you select solid or alternating tone options indicated by solid or flashing LEDs. Includes continuity testing and line polarity confirmation.

The probe features a loud large speaker to be heard through walls, enclosures, wood and plaster. Includes "Quick-twist" tip for easy replacement and free spare tip inside.

Durable nylon pouch has three pockets and extra large belt clip. Kit measures 10" x 5.5" x 2" and weighs 1.1 pounds. Powered by 9-V alkaline batteries. One-year warranty.