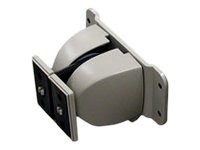 Know your gear
For Use With:
• Ergotron keyboard tray – EDC 507219
• Ergotron keyboard tray – EDC 276086

The name Ergotron is derived from the words Ergonomics and Electronics. As the name suggests, Ergotron's mission is to improve the human interface with computers. Although there are three unique product lines, they all share certain common characteristics. These innovative high-quality products are designed to position computers where they're needed, provide ergonomic adjustability, and save space.

Ergotron offers a wide range of output accessories to satisfy all your needs.