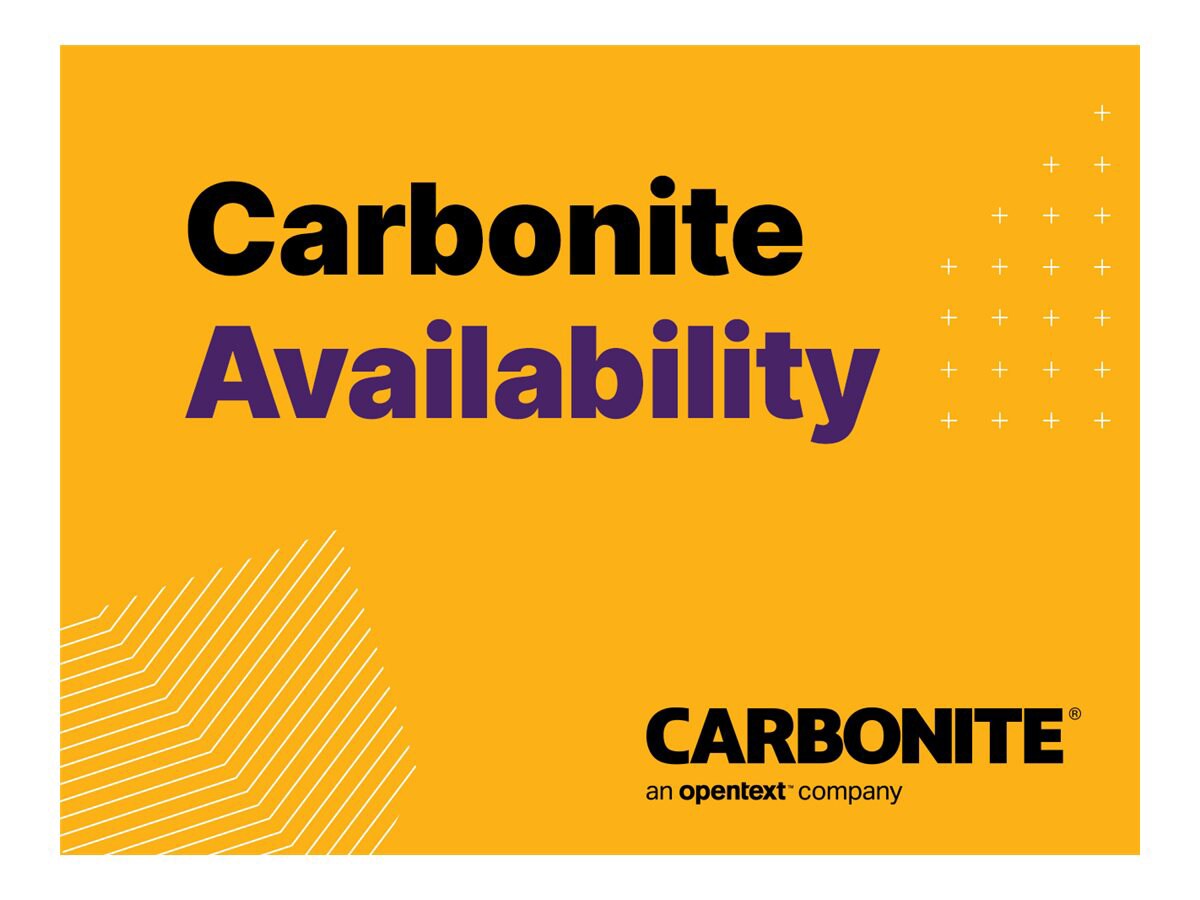 Know your gear
Double-Take Availability provides affordable data protection, ensures minimal data loss and enables immediate recovery from any system outage. Double-Take Availability continuously captures changes as they happen and replicates those changes to one or more servers at any location, locally or globally.

Double-Take Availability monitors changes to all protected files or virtual machines and replicates only the bytes that change to a disaster recovery site as far away as you would like, over standard IP networks, for maximum protection against data loss. The Double-Take Availability reporting center offers detailed, custom analysis and reports of your entire Double-Take Availability environment. The rich reporting and dashboard views of the reporting center make it easy to manage even the largest deployments.
Terms and Conditions
These services are considered Third Party Services, and this purchase is subject to CDW's Third Party Cloud Services Terms and Conditions, unless you have a written agreement with CDW covering your purchase of products and services, in which case this purchase is subject to such other written agreement.
The third-party Service Provider will provide these services directly to you pursuant to the Service Provider's standard terms and conditions or such other terms as agreed upon directly between you and the Service Provider. The Service Provider, not CDW, will be responsible to you for delivery and performance of these services. Except as otherwise set forth in the Service Provider's agreement, these services are non-cancellable, and all fees are non-refundable.
Software Details
Take Availability Standard Edition
Win
Maintenance (renewal) (1 year)
View Tech Specs