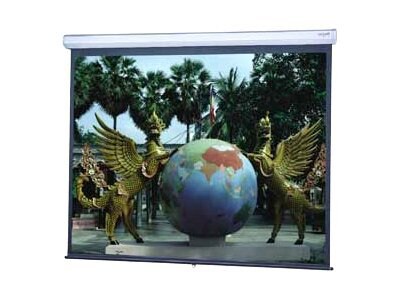 Know your gear

The Model C with CSR is a manual wall or ceiling mounted screen with Da-Lite's Controlled Screen Return (CSR).



CSR is a feature offered exclusively by Da-Lite to assist in the quiet controlled return of the screen into the case.



Optional floating mounting brackets allow the Model C to be mounted onto wall or ceiling studs and aligned left or right after installation by releasing two sets of screws.



Matte White fabric up to and including 10' high will be seamless.