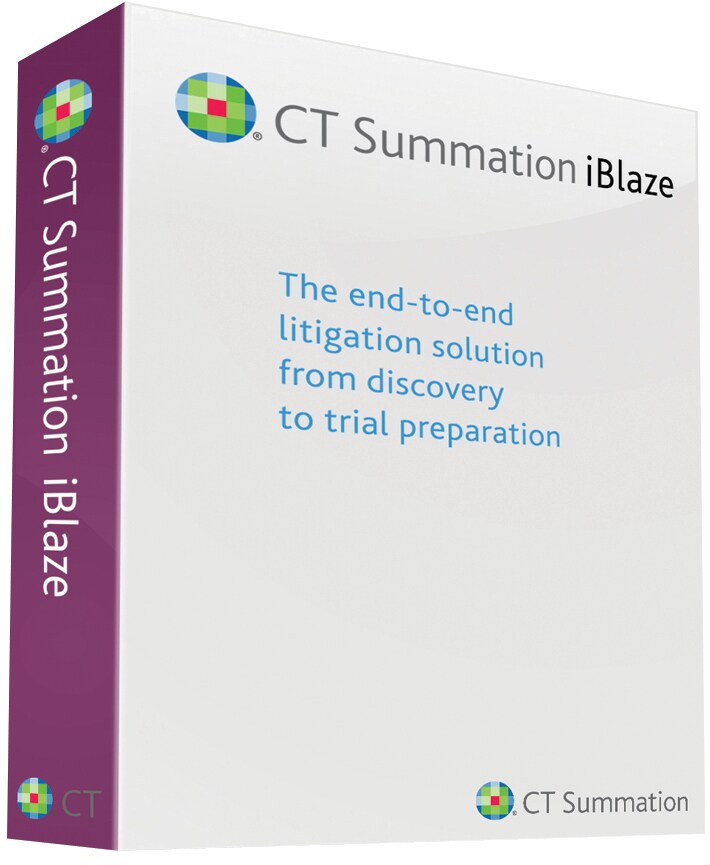 Software Details
winning technology and proprietary litigation support solution.
View Tech Specs
Know your gear
This software, designed for the desktop or laptop, helps you efficiently manage case information such as transcripts and documents with the benefits of full-text imaging/PDF support, OCR on-the-fly, electronic evidence support and comprehensive production tools. Work where you need to—at the office or on the road, through a local network or offline—simply by downloading case information to your laptop.
America's #1 litigation support software, iBlaze 2.9 now features intuitive toolbars that streamline discovery review and case preparation. The latest version of iBlaze also introduces color highlighting to its already robust set of transcript management tools, which include Realtime instantaneous transcript feeds, easy creation of digests and witness examination outlines, quick exhibit and evidence linking, and the ability to search across multiple transcripts simultaneously.

Availability:
Discontinued