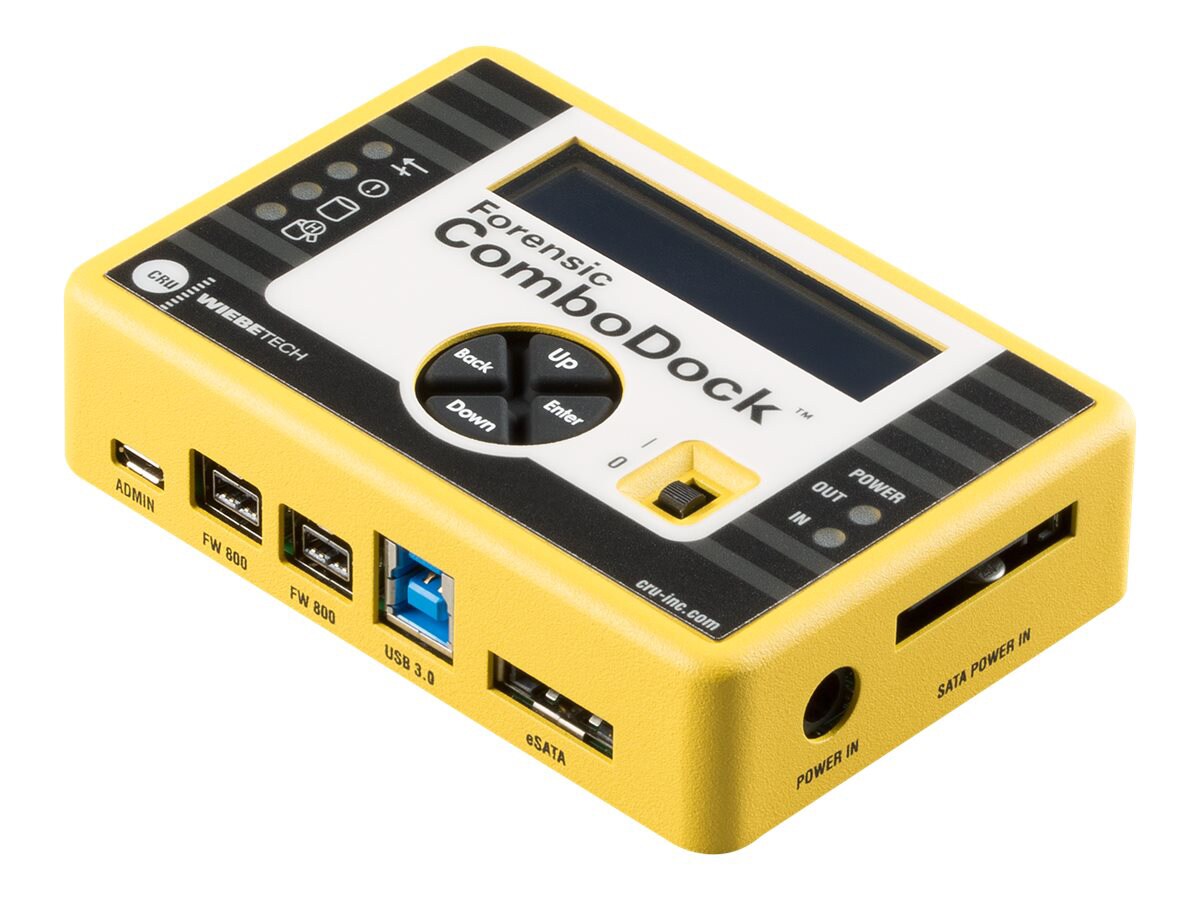 Quick tech specs
Storage controller
eSATA 3Gb/s
USB 2.0
ATA / SATA
FireWire 800
USB 3.0
View All
Know your gear
Digital and forensics investigators, technicians, and lawyers who want to view, evaluate, or image a drive safely rely upon the CRU WiebeTech Forensic ComboDock. It's an easy-to-use, professional-grade, dual mode dock that provides a plethora of host and drive connections. To use, connect a suspect hard drive to the Forensic ComboDock, plug in power, and attach to your computer. The drive connector enables automatic alignment and easy insertion.

When turned on, the Forensic ComboDock asks you to choose either write-blocking or read/write mode. If you need to modify contents of a suspect drive, switch the Forensic ComboDock into temporary read/write mode. Even though switching from write blocker mode to read/write mode is easy, the Forensic ComboDock v5 makes it impossible to unintentionally turn off write-blocking. This prevents problems that can occur if you forget to change the mode back to write-blocking.

The Forensic ComboDock's LED indicator and easy screen menu also clearly identify the operating mode.