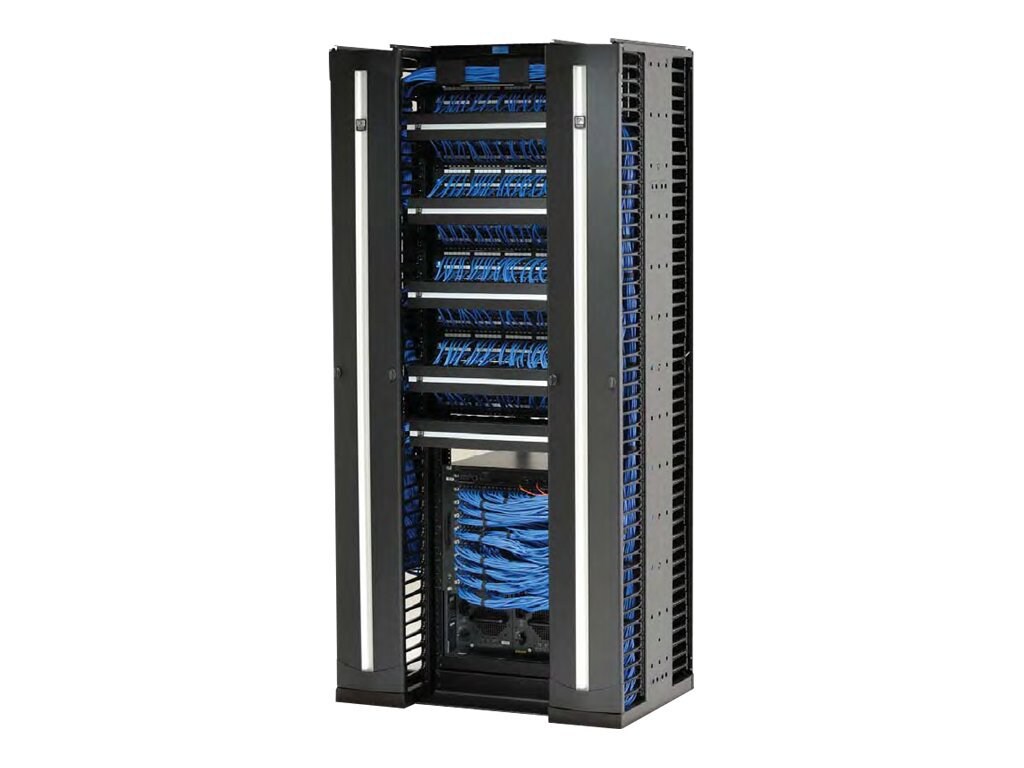 Quick tech specs
View All
Know your gear
The Adjustable Rail QuadraRack (ARQR) provides a sturdy, feature rich solution for supporting rack-mount network, computer server and data storage equipment in data centers, computer equipment rooms and other IT facilities. It also offers the strength and stability of an enclosure in an open four-post mounting system that provides easy access to equipment and cabling.

The front and rear frames are welded to speed assembly and increase strength. Four brackets connect the front and rear corners of the frames. Front mounting rails attach to the front frame in a fixed position and align with the front of the rack or can be reversed for recessed mounting to maximize side-to-side airflow through network switches. Rear mounting rails can be adjusted in depth even after the rack has been bolted to the floor and can be extended beyond the rear of the frame by 6" (150mm). A second set of holes along the sides of the frame lets you add optional side-mounted equipment support rails and vertical power strips that are independent of the mounting rails and use no RMU space. The bottom of the rack is punched for easy floor attachment.

The Adjustable Rail QuadraRack has threaded mounting holes that speed installation of patch panels, fiber enclosures and network switches. It is marked and numbered on the front pair of mounting rails making it easy to locate and position equipment. The front pair of mounting rails may be mounted to allow RMU numbering to start at the top or bottom of the rack.