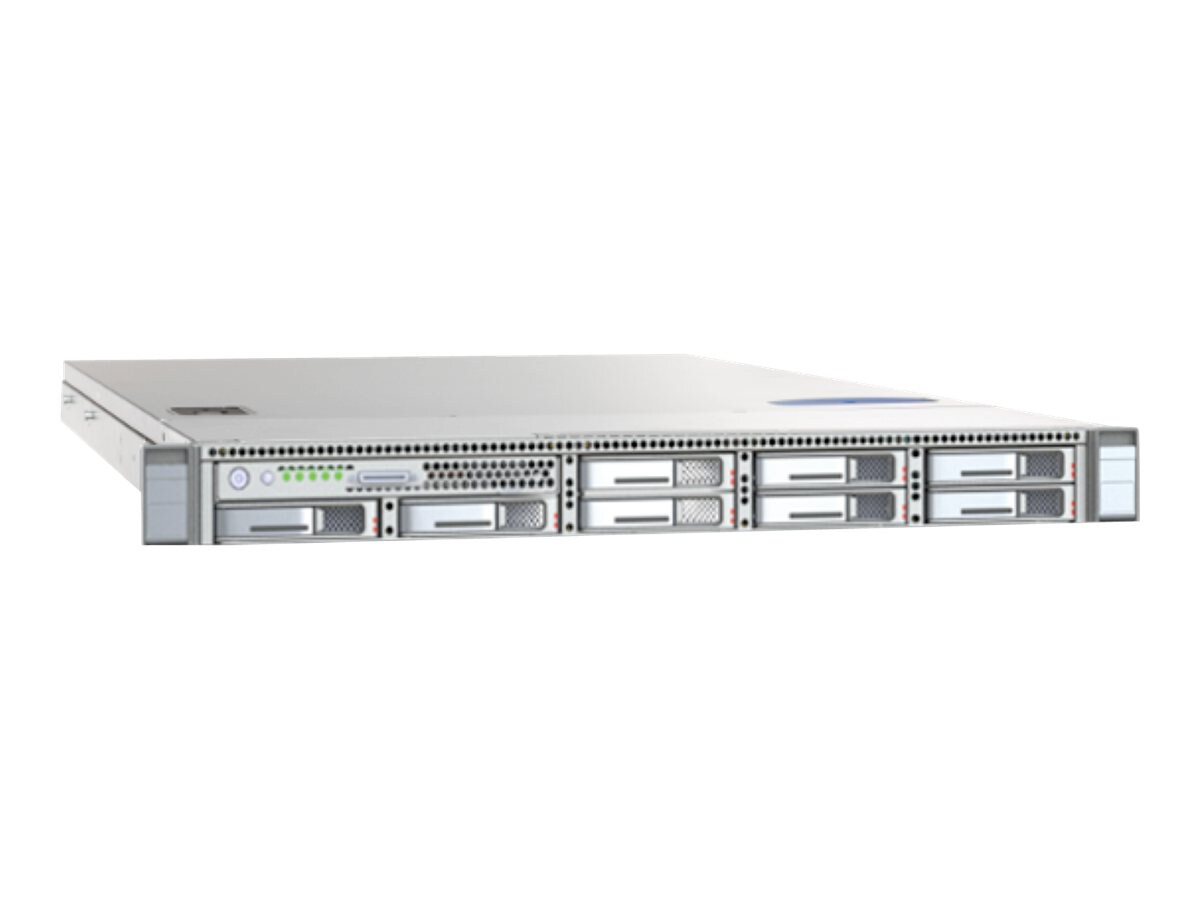 Software Details
Voice/video/data server
GigE
rack-mountable
View Tech Specs
Know your gear
Cisco StadiumVision Mobile Streamer is a key part of the Cisco StadiumVision Mobile solution, and the component that allows scalable delivery of live and playback video to tens of thousands of devices in a crowded venue. At its core sits an error correction engine that allows video to be sent as multicast packets across the Wi-Fi network, yet be received and played back without artifacts or errors on the mobile device. The Streamer achieves this by sitting inline in the video and data streams, which allows it to calculate continuous redundancy data. This redundancy data is then added to the stream in the form of repair packets. Finally, the original payload and repair packets are delivered via multicast to Wi-Fi-connected mobile devices.

The reliable Streamer multicast is not limited to video. It is also an effective solution for scalable distribution of nonvideo content, such as game statistics, still graphics, text-based promotions, tickers, and more. In a crowded venue, where everyone is focused on the same live event, multicast is an efficient method for content distribution. And with wireless networks being bandwidth-constrained, multicast is often the only viable solution.

A total of four video channels and four data channels may be active at a given point in time, reflecting the typical multicast capacity of the Wi-Fi network. Many more channels may be defined, making it easy and quick to switch content by stopping one channel and starting another.
Availability:
Discontinued