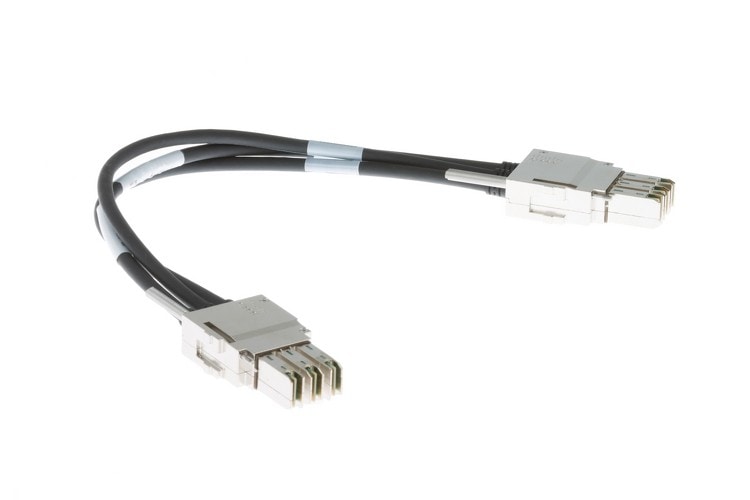 Quick tech specs
Stacking cable
for Catalyst 3850-24
View All
Know your gear
Cisco StackWise-480 technology is built on the highly successful industry-leading StackWise technology, which is a premium stacking architecture. StackWise-480 has a stack bandwidth of 480 Gbps. StackWise-480 uses Cisco IOS Software SSO for providing resiliency within the stack. The stack behaves as a single switching unit that is managed by an "active" switch elected by the member switches.

The active switch automatically elects a standby switch within the stack. The active switch creates and updates all the switching/routing/wireless information and constantly synchronizes that information with the standby switch. If the active switch fails, the standby switch assumes the role of the active switch and continues to the keep the stack operational. Access points continue to remain connected during an active-to-standby switchover.

A working stack can accept new members or delete old ones without service interruption. StackWise-480 creates a highly resilient single unified system of up to nine switches, providing simplified management using a single IP address, single Telnet session, single CLI, auto-version checking, auto-upgrading, auto-configuration, and more. StackWise-480 also enables local switching in Cisco Catalyst 3850 Series Switches.