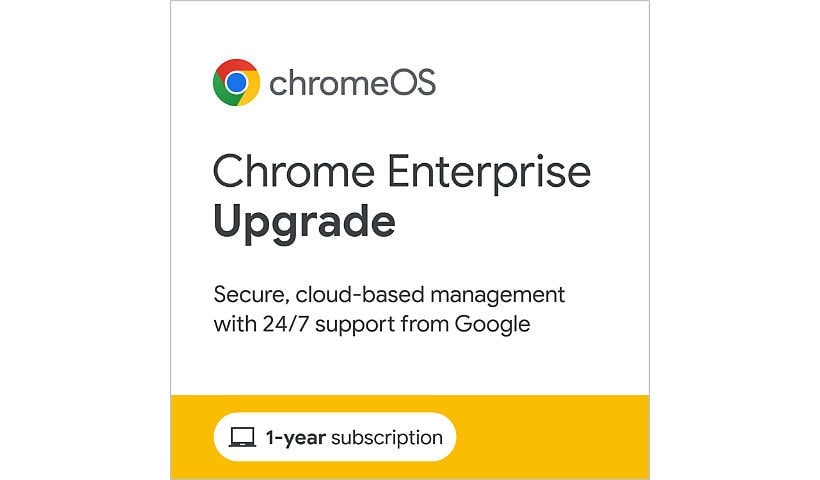 Know your gear
Manage and enroll ChromeOS devices and policies, set up user settings, deploy apps, extensions, networks, security protocols, and more with Chrome Enterprise Upgrade in the cloud-based Google Admin console. (For 1 device)

● Secure, cloud-based management - Configure 600+ policies in the Admin console and
provide employees with a familiar experience that integrates directly with your existing
infrastructure like Microsoft Active Directory or LDAP server.
● Advanced security - Remotely wipe or disable devices, force re-enrollment, and enable
sign-in restrictions to ensure data stays in the right hands.
● Reporting and insights - Pull device and insights reports, including 7-day active metrics, OS
versions, and crash reports, to gather valuable fleet and usage information.
● 24/7 IT Admin Support - Contact Google for ChromeOS troubleshooting assistance and
free, 24/7 IT admin support.
● Granular controls - Set up networks, policies, and updates for managed devices in your
organization.
● Manage updates at your own pace - Choose to roll out updates gradually or automatically
with the added option for a long-term support channel.