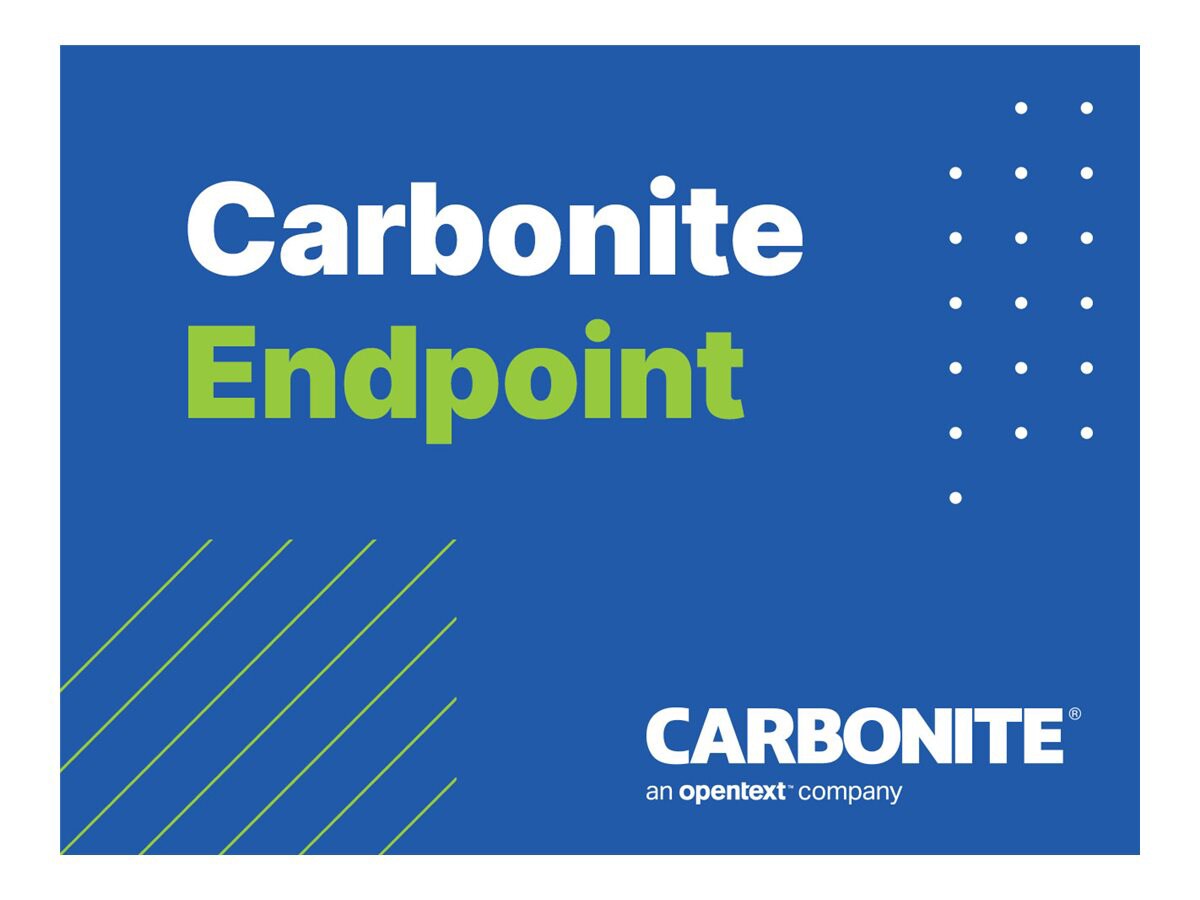 Know your gear
Businesses looking to protect valuable data on laptops and other devices need to consider how widely distributed data has become thanks to greater workforce mobility. Protecting data from human error, malware and theft becomes more complicated when protection is spread across wide geographic distances and complex network topologies.

Carbonite Endpoint is a hybrid cloud solution for endpoint backup that allows IT to mitigate data loss at the frontiers while maximizing network and end user performance.
Terms and Conditions
These services are considered Third Party Services, and this purchase is subject to CDW's Third Party Cloud Services Terms and Conditions, unless you have a written agreement with CDW covering your purchase of products and services, in which case this purchase is subject to such other written agreement.
The third-party Service Provider will provide these services directly to you pursuant to the Service Provider's standard terms and conditions or such other terms as agreed upon directly between you and the Service Provider. The Service Provider, not CDW, will be responsible to you for delivery and performance of these services. Except as otherwise set forth in the Service Provider's agreement, these services are non-cancellable, and all fees are non-refundable.
Software Details
Subscription license (1 year)
volume
annual pre-pay
Mac
iOS
1 seat
250-499 licenses
Win
Android
View Tech Specs