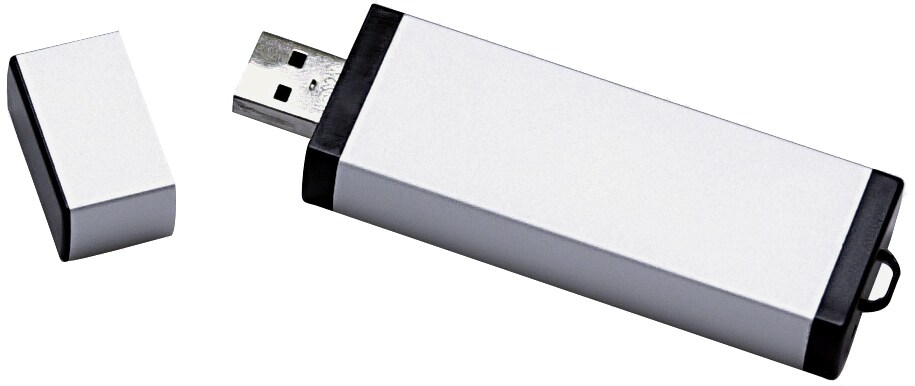 Quick tech specs
USB flash drive
Hi-Speed USB
View All
Know your gear
Take your secure data anywhere with password protected BUSlink USB Flash Drive. It features blazing speed at 20 Mb/s read and 15 Mb/s write and sturdy, ribbed metal alloy case.

The ultimate "storage on the go" device in the world! Carry gigabytes of data with you - right in your pocket. Smaller than a pack of gum and virtually weightless! This BUSlink USB Hi-Speed BusDrive is the next evolution in portable storage data.

You can store any types of files on it. You can even run application and play multimedia files off the device. It provides direct random access to your files; you can directly read, write, and erase any files on it. It provides an easy way to transport your data from one machine to another. You can even share files with your friend or coworker. The Buslink BusDrive uses Solid State technology to provide low power, durability, shock resistant and long lasting data retention. Its USB interface provides easy plug and play connectivity to your desktop and notebook computer. By following the USB mass storage standard, the drive can be plugged into system that has built-in mass storage driver without first installing the driver.

PRODUCT FEATURES:

High performance 20/ 15 M/Sec read/write;

Password protection option;

Small and lightweight design for easy portability;

Compliant with USB Hi-Speed standard with up to 480Mbits/sec data rate, 40 times faster than USB 1.1;

Supports up to 128 devices on the USB bus;

Easy Mac and Windows plug and play, supports hot plugging and dynamic reconfiguration;

USB Mass Storage Device class compatible;

Write protect switch to prevent accidental erasure;

Bus-powered, no external power needed;

Low power consumption in active and suspend mode;

Support Advanced Power Management functions;

Solid State Flash memory with 10 years (typical) data retention;

Durable, shock resistant, longer life for your data;

NAND Flash Solid State memory;

Insertion endurance: 5000 cycles (Min);

Data retention: 10 years (typical).