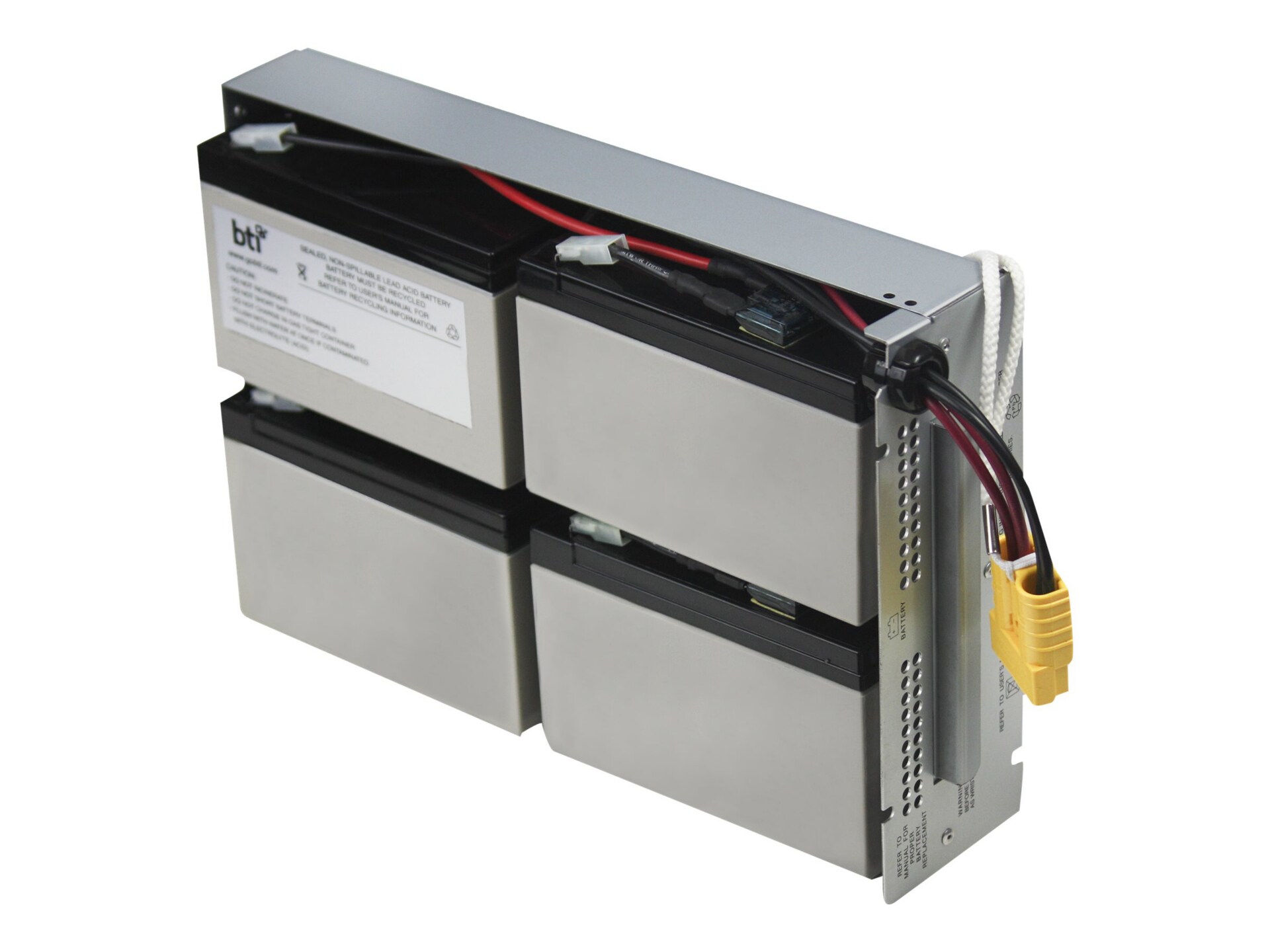 Know your gear
Battery Technology's family of products grew to include over 1000 products for notebook computers, UPS units, cellular phones, camcorders, and Zip drives. BTI has become one of the leading manufacturers of batteries and accessories for notebook computers. By maintaining strict quality standards in production, as well as in sourcing, BTI is able to provide consistent, high capacity and durable batteries.

This Replacement Battery Cartridge is designed for the following systems:

APC Smart-UPS 1400VA RM 2U 120V (SU1400RM2U).

For a complete compatibility list please refer to the original manufacturer's web site.