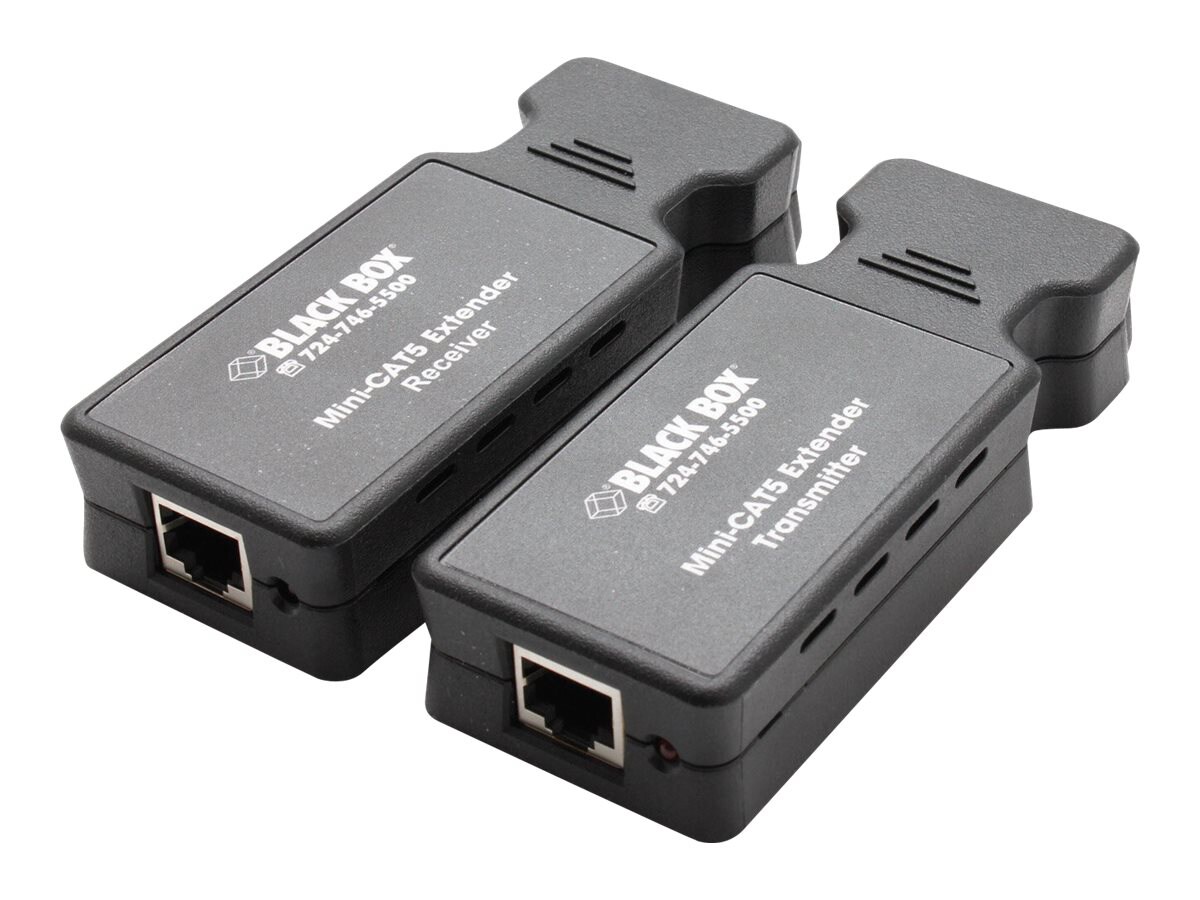 Know your gear
Features:

• Low-cost, single-channel extenders for sending video signal over CAT5 UTP.

• Eliminate the need for bulky, coax cables.

• Buffer and boost signals for a clear video image at resolutions up to 1600 x 1200 at any refresh rate.

• VGA kit formats PC's VGA signal for CAT5 transmission and converts the signal back to VGA for connecting a monitor or other display device at the receiver end.

• Component kit enables extensions between DVD players or other Component (RGB or Y-PB-PR, or Y-CB-CR) devices and compatible displays, such as HDTV monitors.